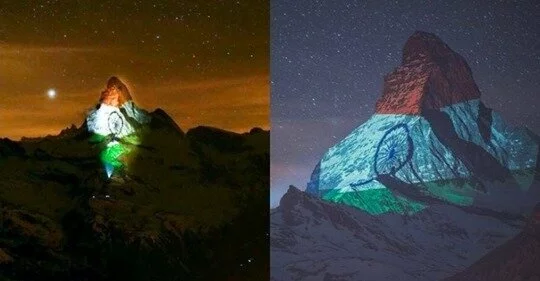 Switzerland's Matterhorn Mountain Lit Up With The Indian National Flag To Express Solidarity
The famous Matterhorn mountain in Switzerland has lately been lighting up with flags of different countries and various messages to express solidarity while we all deal with a pandemic. 
It is the famous Swiss light artist Gerry Hofstetter who has been lighting up the 14,690-foot mountain with spellbinding displays of country flags and messages of hope to inspire solidarity as people deal with the coronavirus spread. 
Continue To Next Page…

Buy Best "Mosquito Repellent" In Town At Affordable Price!