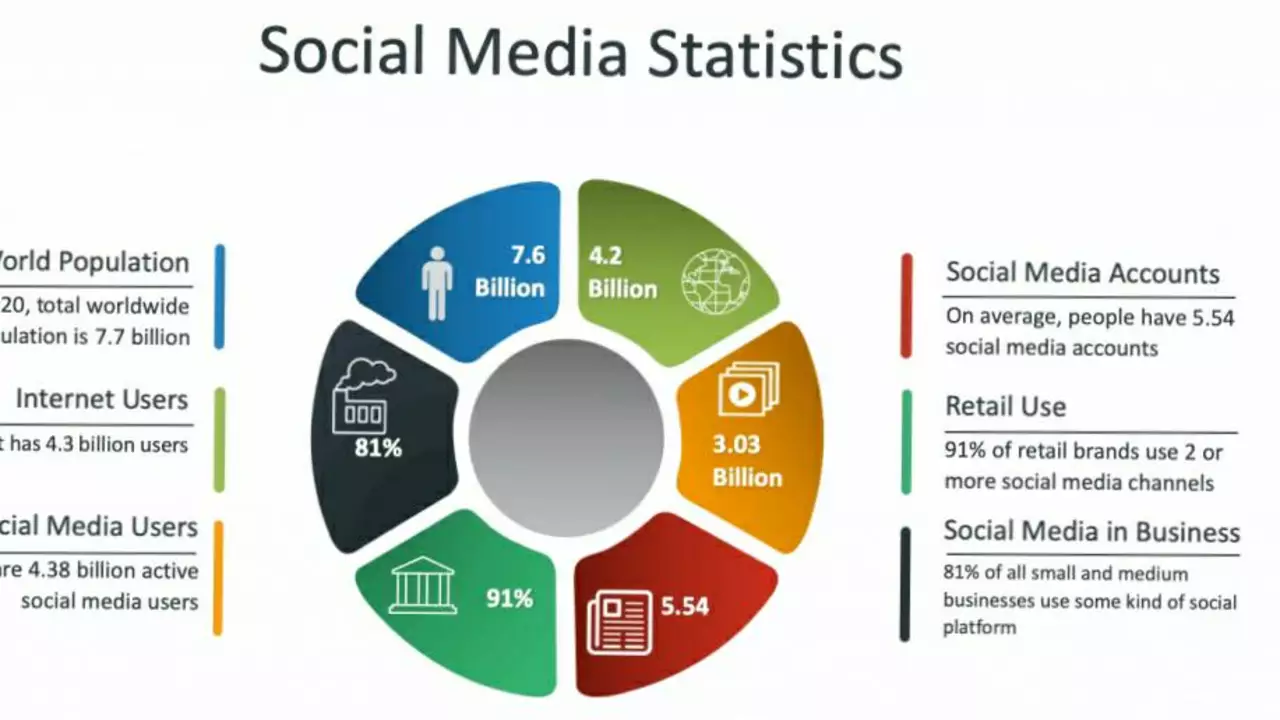 Social Media Platforms
Introduction to Social Media Networks
As a blogger, I have witnessed firsthand the rise and evolution of social media networks over the years. These platforms have become essential tools for staying connected with friends, staying informed about current events, and promoting businesses. In this article, I will be discussing the different types of social media networks, their unique features, and how they cater to various user needs. By understanding these platforms better, you can make informed decisions on which ones to use for your personal and professional life.
The Powerhouse: Facebook
Facebook is undoubtedly the most popular and widely used social media network in the world. With over 2.8 billion monthly active users, this platform offers the opportunity to connect with people from all walks of life. Some of its key features include the ability to share text updates, photos, videos, and links. Facebook also offers business pages, groups, and events, making it a versatile platform for personal and professional use. From connecting with old friends to promoting a new product, Facebook has something for everyone.
Express Yourself in 280 Characters: Twitter
Twitter is a platform that focuses on short, real-time updates, allowing users to express themselves in 280 characters or less. Often referred to as a "microblogging" site, Twitter enables users to share their thoughts, news, and opinions with a wide audience. With the use of hashtags, users can also participate in trending conversations and events. Businesses and celebrities often utilize Twitter for announcements and to engage with their followers. If you're someone who enjoys sharing quick thoughts and staying updated on current events, Twitter might be the platform for you.
Visual Storytelling: Instagram
Instagram is a visually driven social media platform that focuses on sharing photos and short videos. With its easy-to-use interface and various editing features, users can create visually appealing content to share with their followers. Instagram also offers Stories, a feature that allows users to share content that disappears after 24 hours. This platform is popular among influencers, artists, and photographers, who use it to showcase their work and lifestyle. If you have a knack for creating eye-catching visuals, Instagram is the perfect platform to showcase your talent.
The Professional Network: LinkedIn
LinkedIn is the go-to social media platform for professionals. It allows users to create a digital resume, connect with colleagues, and search for job opportunities. LinkedIn is also a platform for sharing industry news, articles, and thought leadership pieces. Companies use LinkedIn to post job openings and promote their brand to potential employees. If you're looking to advance your career or network with other professionals, LinkedIn is an essential platform to be on.
Short-Form Video Entertainment: TikTok
TikTok is a relatively new platform that has taken the world by storm. It is a short-form video-sharing app where users can create and share 15-second videos set to music or sound bites. The app features various editing tools and filters, allowing users to create entertaining and engaging content. TikTok has become particularly popular among younger users and has given rise to a new generation of social media influencers. If you enjoy creating or consuming short, entertaining videos, TikTok is the app for you.
Pin Your Interests: Pinterest
Pinterest is a visual discovery platform that allows users to create and organize virtual boards based on their interests. From recipes to home decor ideas, users can "pin" content from various websites to their boards for easy access and future reference. Pinterest is an excellent platform for those who enjoy collecting and organizing ideas for projects or hobbies. It is also a valuable tool for businesses to showcase their products and drive traffic to their websites.
Share Your World: Snapchat
Snapchat is a multimedia messaging app that focuses on sharing ephemeral content with friends. Users can send photos or short videos, called "snaps," that disappear after being viewed. Snapchat also features Stories, similar to Instagram, where users can share content that is visible to their friends for 24 hours. With its unique filters and lenses, Snapchat offers a fun and casual way to stay in touch with friends and share moments from your daily life.
Instant Messaging and More: WhatsApp
WhatsApp is a messaging app that allows users to send text messages, voice messages, and make voice and video calls. While it may not be considered a traditional social media network, WhatsApp offers group chats and status updates, making it a popular platform for staying connected with friends and family. WhatsApp is particularly popular in countries where SMS costs are high, providing an affordable and convenient way to stay in touch.
Discuss Your Interests: Reddit
Reddit is a platform that revolves around discussion and user-generated content. Users can submit links, text posts, and images, which are then voted on by the community to determine their visibility on the site. Organized into "subreddits" based on specific topics or interests, Reddit is an excellent platform for finding like-minded individuals and engaging in conversations about your passions. From news and politics to hobbies and entertainment, Reddit offers a diverse range of discussion topics.
Expand Your Network: Clubhouse
Clubhouse is an invite-only, audio-based social media platform where users can join virtual rooms to participate in or listen to conversations on various topics. With its unique approach to social networking, Clubhouse offers an opportunity to connect with new people, learn from experts, and engage in discussions in real-time. As the platform continues to grow and evolve, it's worth exploring to see if it aligns with your networking and learning goals.
In conclusion, there are various types of social media networks available, each with its unique features and user experience. By understanding the different platforms and their purposes, you can make informed decisions on which ones to use for your personal and professional needs. Happy networking!
Write a comment
Please Enter Your Comments *