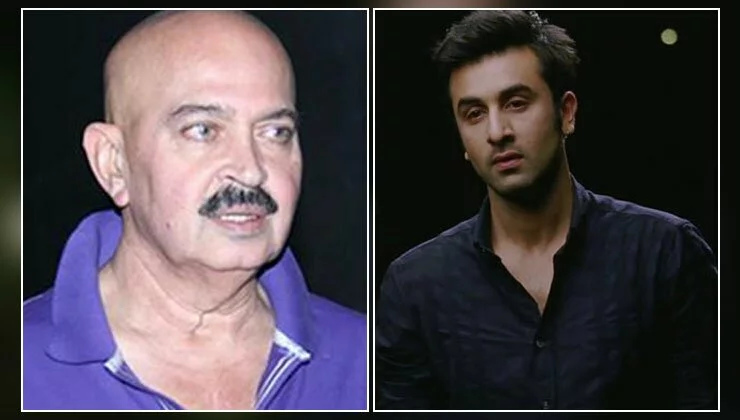 The entire nation is mourning Rishi Kapoor's death. The veteran actor's close friends are still trying to come to terms with his sudden demise. Filmmaker Rakesh Roshan, who has worked with Rishi in several films, revealed that he broke down when Ranbir Kapoor shared the news of his father's death. Roshan even shared that instead of him consoling Ranbir, he was comforting him.
The pain of losing your closed ones is incomparable. Rishi was one of Rakesh's close friends from the industry. Naturally, he is devastated by the sudden demise of his friend. Speaking about the fateful morning when he received the news of Rishi's death, Rakesh told Mid-Day, "I woke up this morning to a message from a friend, asking if Rishi Kapoor was all right. When I called Dabboo (Randhir Kapoor), his number was busy. That's when my heart sank and I instinctively knew something was wrong. Then I rang up Ranbir who shared the news. It was so shocking that I started crying on the phone. Instead of me consoling him, Ranbir comforted me. He has been a pillar of strength to his father."
View this post on Instagram

Rishi left us… Chintu gone… feeling lonely, God give strength 🙏
Sharing about the last he met Rishi before the lockdown, Rakesh said, "(In 2018), our cancer diagnosis came months apart — his in August, and mine in December. But we both fought with a smile on our face. He was always brave and full of life. When I met him in March before the lockdown, Chintu(Rishi), Neetu and I reminisced about our good old days."
Also Read: When Rishi Kapoor slapped Ranbir Kapoor for THIS reason
Rishi and Rakesh's friendship goes back to decades. They have even shared screen space in films like 'Aap Ke Deewane' and 'Khel Khel Mein' to name a few.
Also Read: VIDEO: Inside Rishi Kapoor's funeral; Ranbir Kapoor performs the last rites
Also Read: "I warned Rishi Kapoor about his health", says best friend Rakesh Roshan
Also Read: WWE Legend John Cena Pays Tribute To Late Veteran Rishi Kapoor

Also Read: Fact Check: Is this the final video of Rishi Kapoor from the hospital?
Categories: Bollywood