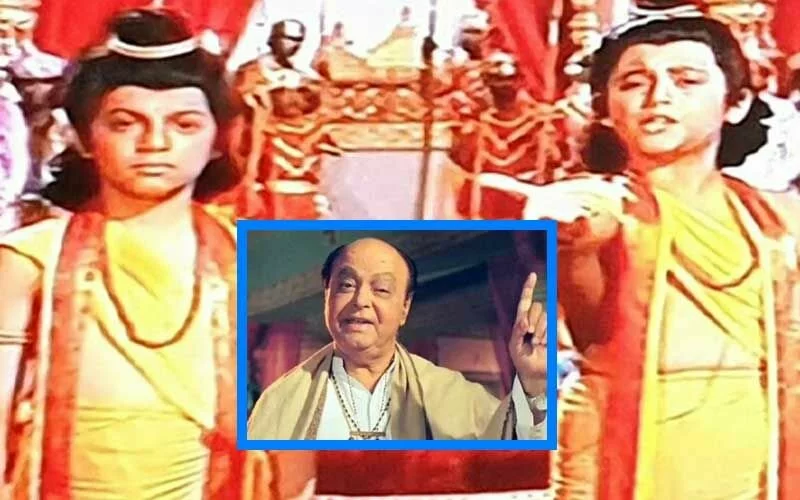 Since 90's most-loved mythological show Ramayan has made its returned to Doordarshan, netizens or we can say this generation are in awe of the show. One scene or one punch line in the show, it makes to the top trends on social media. Be it Angad's amazing replies to Raavan or Lakshman's on point monologues or dialogues in Ramayan, memes have kept netizens glued to the serial for their social media content. Ramayana's one episode of Ram-Sita's sons Luv-Kush's birth had grabbed eyes of the viewers and netizens can't get over how beautifully the scene has been depicted by the renowned director Ramanand Sagar. But did you know Ramanand Sagar was not planning to put this chapter of Ramayan in the show?
Also Read:
Dipika Chikhlia On Ramayan Breaking Record Of Game On Thrones: "I Wish I Could Be A Part GoT", We Believe That's Coolest Reply Ever!

Well, yes! The latest reports doing the round of internet reveal the Ramayana's director Ramanand Sagar wanted to end the show after the agnipariksha. In an interview, Ramanand Sagar's son Prem Sagar revealed that the director didn't want to introduce the Luv-Kush chapter to the viewers because he did not want to believe that his Lord Ram had abandoned Sita. Following which, he had decided to not make the Luv Kush episode. He had even told Doordarshan that he wouldn't introduce this part to the viewers.

However, Valmiki Samaj asked Ramanand Sagar to finish the story. Since he considered Valmiki his god he agreed to tell people about Luv-Kush birth. Not only that, but he also started receiving calls from the PMO about the same. And this was how then Ramanand Sagar bought Luv Kush chapter to light. 
Also Read:
Ramayan Ft. Arun Govil & Dipika Chikhlia Creates WORLD Record, Most Watched Show With 7.7 Crore Viewers
Categories: Entertainment, Indian Television