Prime Minister Narendra Modi, in his Mann ki Baat address on Sunday, said India's fight against coronavirus was people-driven as he congratulated Indians for joining forces with the administration to battle the pandemic.
Here are the top highlights from PM Modi's address:
• People of our country are fighting this war with the administration… We are also fighting poverty… I am proud that all of us are part of it… All of us are soldiers in this fight
• When people talk about this period they will talk about our people driven initiatives. Our 'taali, thaali & diya' initiatives have kept spirits high.
• Our farmers are working day and night in their fields to ensure that no one goes hungry…there are people who are giving up rents and there are people who are giving up their pension. I bow and respect the 130cr people of this country for what they are doing during this time.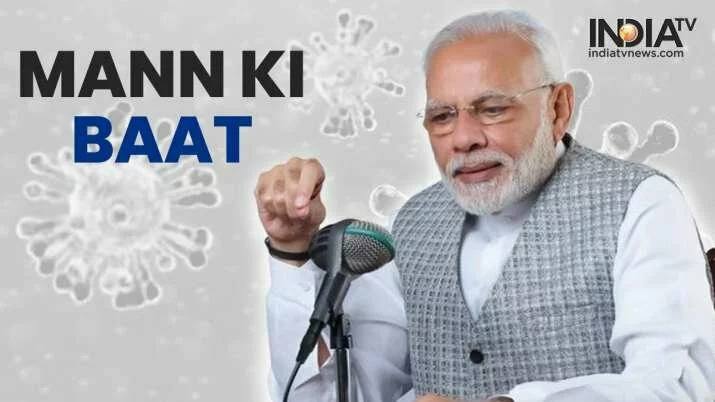 • Every sector has been innovating during this period… whether it be people from aviation or railways, they are all working to make our lives easier… they are working hard to deliver medicines and other essentials to all parts of the country.
• People around the world are falling back to Ayurveda and Yoga to fight Covid-19. We need to be more confident about our old teachings.
• We need to wear masks… it has become a part of our daily lives… it has not happened before but this is the new reality. Our perception about masks will change very soon.
• The month of Ramzan has begun. Last time, during Ramzan, we never imagined that something like this will happen. We have to be more resilient and reserved during this Ramzan so that we can celebrate Eid when it comes.
• We should not be over confident. We should not presume that Covid-19 will not enter our homes, offices and colonies…we have to stay vigilant. We should ensure that we are never negligent…I appeal to you again, 'Do Gajj Doori…Bahut hai Zaroori'
Categories: News, Politics