Many amongst us, especially the 80s and 90s kids have grown up watching and listening to some of the evergreens pop songs like Made In India, Aankhon Me Tera Hi Chehra, etc. Today let's take a visit to those beautiful memories down the lane from our childhood when many of these below-mentioned songs had us humming its lines and made us watch and listen to it on repeat mode.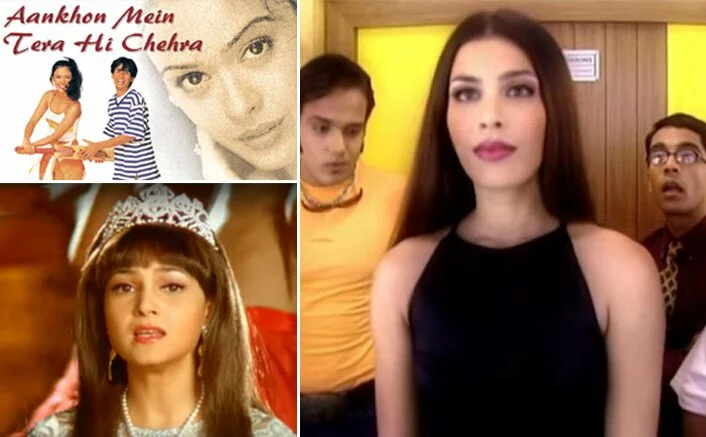 1) Made In India
This iconic track happens to be one of the most listened and watched Hindi pop songs not just in India, but also abroad. Made In India which is been sung by Alisha Chinai in her melodious voice back when it released sold a whopping 5 Million plus copies across the nation. From East to West & North to South, the song was very much adored and still happens to be one of the most loved Hindi pop tracks among music lovers. Made In India also topped various music charts across Asia back when it released.
Apart from Alisha's voice, lyrics and catchy Indian backdrop with various Indian cultures, also the highlight of the video was model-actor Milind Soman who at that time was at the peak of his modelling career.
2) Aankhon Me Tera Hi Chehra
This melodious track featuring Bollywood actors Shahid Kapoor and Hrishitaa Bhatt continues to reign in the hearts of music lovers. Aankhon Me Tera Chehra by musical band Aryans, when released back in 1999, was an instant hit.
3) Tunak Tunak Tun
This song by Daler Mehendi needs no introduction. We all have at least once in our lifetime have grooved to its beats. Daler Mehendi's energetic voice and his bhangra steps still have the very same magic and positive feel that make us groove to its beats, which it had when it released.
4)Deewana Tera
This melodious romantic track by Sonu Nigam in his soulful voice had every music lover's heart skip its beat. Not just the song, but even the beautifully shot video showcasing a certain incidence that brings two lovers closer and thus making their bond stronger back in late 90's when it released garnered all applauds and won hearts all across. Deewana Tera is without a doubt one of the big milestones not just in Hindi pop culture but also in Sonu Nigam's singing career. The song was also remade for 2015 released 'Ek Paheli Leela', but then it failed miserably, thus proving that the 1999 released pop track still has all hearts from music lovers following its originality and innocence.
5)Kya Surat Hai
This peppy track by Bombay Vikings crooned by Neeraj Shridhar had the entire nation groove to its tunes. Kya Surat Hai was one of its kind following its Hindi and English lyrics with western and desi feel to it. It was quite a huge risk in the late 90s to attract the desi audience to a pop song which has a very strong English feel to it, but it did work in favour of the Neeraj Shridar and his band Bombay Vikings. As they received overwhelming responses from music lovers. Thus making it one of the most listened and adored pop tracks to date in India.
Also Read:
Also Read: FIR against ward boy who filmed Rishi Kapoor's last video? Central Minister asks for ward boy's suspension
Also Read: Rakesh Roshan shares how Ranbir Kapoor consoled him while sharing the news of his father Rishi Kapoor's death
Also Read: When Rishi Kapoor slapped Ranbir Kapoor for THIS reason
Also Read: Riddhima Kapoor Sahni shares yet another heartwarming pic of father Rishi Kapoor
Also Read: Ever wondered why Rishi Kapoor was called Chintu and who gave him this nickname? Find out
Categories: Bollywood