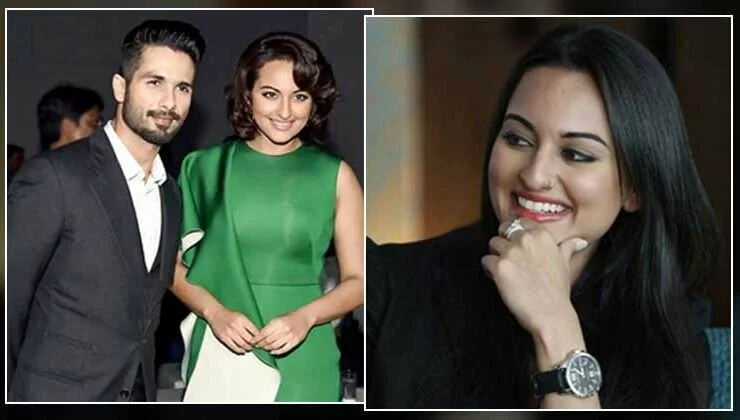 A fan asks Sonakshi Sinha if she ever dated Shahid Kapoor; her reply wins the internet
Sonakshi Sinha is one of the most talked-about actresses in Bollywood. Apart from her film choices and acting chops, her fans are quite interested in her personal life, who's she dating and all. Sonakshi was earlier in the news for dating Shahid Kapoor back in the day during their movie 'R… Rajkumar'. The actress had the most epic reply to these rumours.
In a recent interaction with Pinkvilla, the 'Dabangg 3' actress replied to a fan who asked her whether she was dating or considering to date Shahid Kapoor during the shooting of 'R… Rajkumar'. She said that they usually laughed it off. "I feel like sometimes people just, these rumours just start, people don't have many things to talk about. When two single people are shooting, they are like, 'oh what to do, Chalo let's start a rumour. It is quite funny. It did not bother me. Shahid and Me are good friends even today. At that time, we would laugh it off too. It never bothered us," she said.
Meanwhile, Sonakshi Sinha is also trying to help the daily wage workers in her own way. She has decided to auction off gorgeous paintings of hers in order to raise awareness and collect funds for daily wage workers amidst the ongoing Coronavirus pandemic all over the world. Sonakshi Sinha has teamed up with Anshula Kapoor's fundraising platform Fankind and will be auctioning her artwork to provide weekly ration kits to daily wage workers through GiveIndia NGO.
Buy Amazing Posters Starting @ ₹99/-