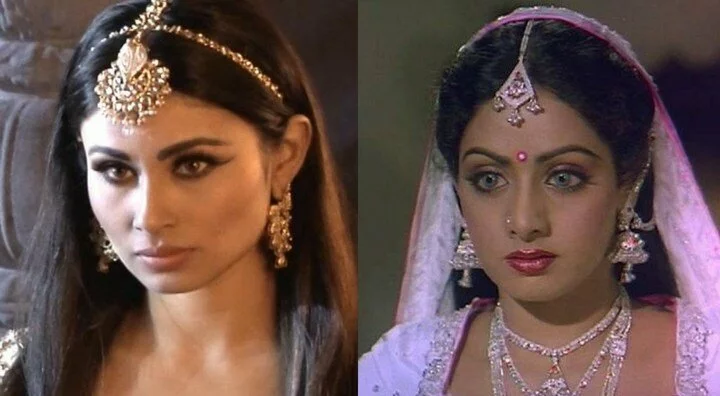 Indian Television Shows That Are Inspired By Bollywood Movies
The new trend in Indian television is taking inspiration from movie plots. Most shows running currently on the television seem to be inspired by successful Bollywood films. Just have a look.
1. Naagin
Television's popular show 'Naagin' is successfully running its second season and is said to be inspired by bollywood film 'Naagin' which had Sridevi and Rishi Kapoor playing the lead characters. The story of the show and the movie looks similar, as the protagonist is a woman who is a shape-shifting serpent, who enters a wealthy man's house to take revenge.
2. Pardes Mein Hai Mera Dil
This new show, starring actress Dhrasti Dhami and Arjun Bijlani, is inspired by Shah Rukh Khan's film Pardes. 'Pardes Mein Hai Mera Dil' tells the story of Raghav and Naina, two individuals with a golden heart, who are fated to meet and fall in love in a foreign land, but destined to face challenges before their union.


3. Jamai Raja
The serial, Jamai Raja, looks loosely inspired from the movie with the same name. The film starring actress Madhuri Dixit, Hema Malini and Anil Kapoor.
Continue To Next Page…

Buy Best "Mosquito Repellent" In Town At Affordable Price!