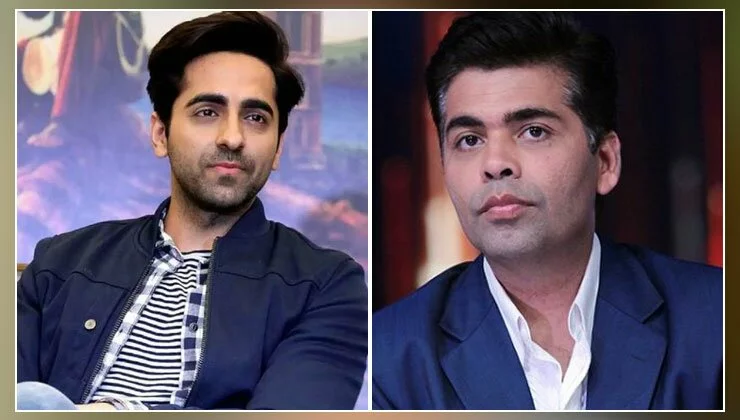 When Ayushmann Khurrana was told, "We only work with stars," by Karan Johar's production house
Sushant Singh Rajput's death has fliped Bollywood upside down. There are darks secrets been thrown left and right. The existence of nepotism is being questioned and an 'outsiders' real struggle is being revealed. Sushant's reason for suicide is suspected to be his lack of work in Bollywood.
In his book titled 'Cracking The Code: My Journey In Bollywood', Ayushmann revealed that he had once interviewed Karan Johar while he was working as a radio jockey; later, he had told Johar about his acting ambition and asked for his number, which the director gave him. "Karan gave me the landline number to his office when I met him. I should have taken a hint there and then. But I was so excited! I even planned exactly when I would make the call: sometime around 11:30 am, so he'd be done with breakfast and available to talk," Khurrana wrote.
It further reads, "The next day I dialled the number they'd given me. They said Karan wasn't in office. The day after that I called again. They said he was busy. And finally, my bubble burst when, the subsequent day, they told me bluntly 'We only work with stars, and can't work with you.'"
Let's wait and watch whether Ayushmann has anything more to say about this owing to the current situation and the suicide of Sushant Singh Rajput.