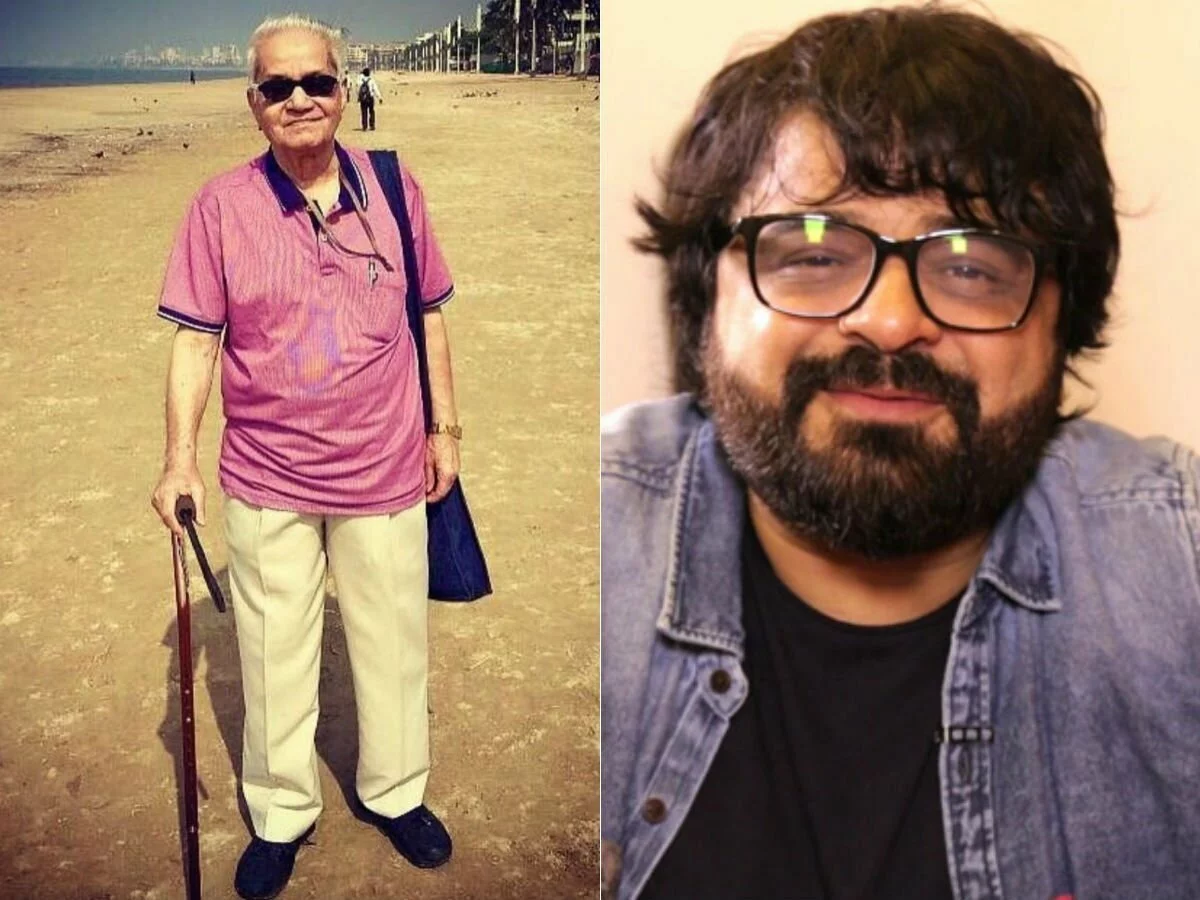 Music director Pritam Chakraborty's father passes away
Bollywood music director Pritam Chakraborty's father is no more. Prabodh Chakraborty, who was hospitalised for the last three months, breathed his last on May 24. Pritam, his sister and his mother were by Mr Chakraborty's side at the hospital. He was not keeping well for the last two years and had been suffering from the Parkinson's and Alzheimer's.
Pritam's colleague, singer Kailash Kher, expressed his condolences in a heartfelt post on Twitter. Kher wrote, "मेरे दोस्त के पिता जी देवलोक सिधार गए, दिवंगत आत्मा की सद्गति की मनोकामना. परिवार को ढाढ़स मिले यही प्रार्थना. प्रीतम मेरे भाई @ipritamofficial ईश्वर का मनन ही इस समय की ज़रूरत. ॐ नमो: शान्ति। हरि ॐ ।" (My friend's father has left for the heavenly abode. May his soul rest in peace. I pray the the family gets courage to face the tough time. Pritam, my dear brother, praying to God is the need of the hour)
Below, see his tweet:
A lot of people on Twitter reacted to Kher's post and offered their last respects to Pritam's father. "so sorry for his loss. its hard to loos someone you love dearly. i hope pritam is ok. you should work more with him in the future. god bless you," wrote one user on the micro-blogging platform. Many others left 'Om Shanti' in comments.
Below, take a look at the reactions:
Pritam is one of the most popular music composers we have in Bollywood. He last lent music to a number of films including Ae Dil Hai Mushkil, Love Aaj Kal, Yeh Jawaani Hai Deewani, Jab We Met, Jab Harry Met Sejal, Jannat and Agent Vinod.