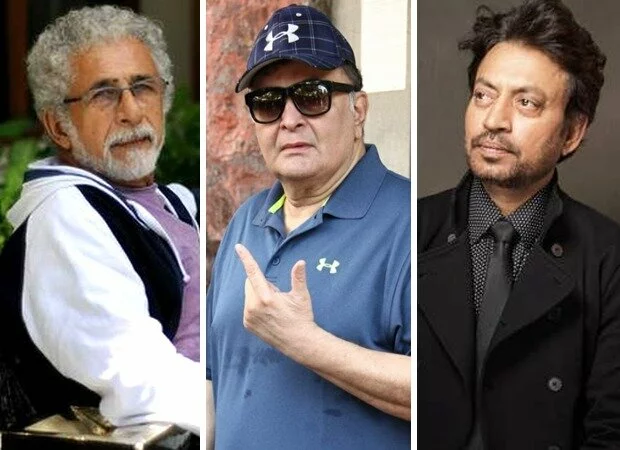 Naseeruddin Shah's Unique And Unmissable Take on Rishi Kapoor & Irrfan Khan
If there is one actor in our film industry who speaks his mind as frankly as Rishi Kapoor it is Naseeruddin Shah. The actor-extraordinaire is not likely to gush over an actor just because he is no more.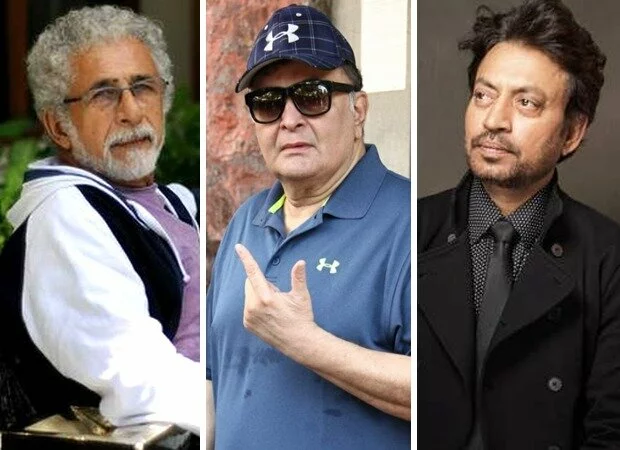 Says Naseer, "Rishi Kapoor's youthful films, I have to say, didn't grab me and I don't think I saw any apart from Bobby, and Dimple had a lot to do with people liking Bobby! So I can't really comment on the early part of his career."
However Naseer admires the emotional truthfulness Rishi brought to his performances. "Apart from being very truthful emotionally he was always vibrant and energetic in films like Amar Akbar Anthony and Karz."
And Naseer loved the way Rishi embraced his growing years. "It was great to see him maturing with age and beginning to take risks and getting the kind of parts where he could extend himself. I particularly liked him in Kapoor & Sons."
Also Read: Ranbir Kapoor, Riddhima ask mother Neetu Kapoor to stay strong after Rishi Kapoor's death: 'Got your back Ma'
As for Irrfan, Naseer is unconditionally appreciative of his fellow-actor's talent. Says Naseer, "Irrfan I consider an unusual talent, a unique actor and a greatly caring human being. Apart from them both dying young the really tragic thing is both had a great deal to look forward to in their lives and their work but as the poet Robert Burns said, the best laid plans of mice and men often go askew."
Also Read: When Amitabh Bachchan attended Rishi Kapoor's wedding with a bandaged hand post injury on film sets. See pics
Also Read: Rishi Kapoor Wanted Ranbir Kapoor To Marry THIS Director & Not Alia Bhatt?