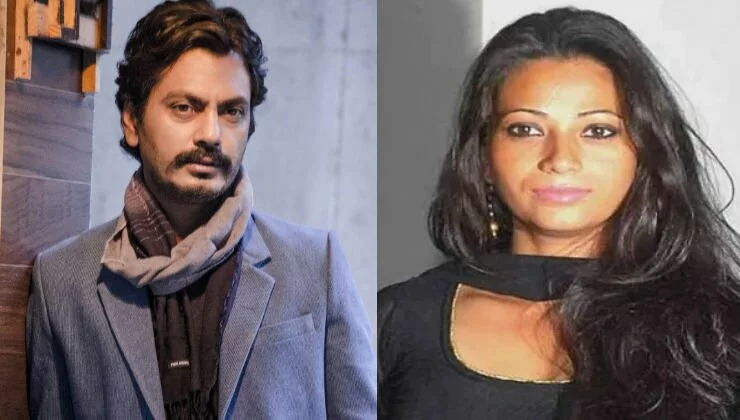 Nawazuddin Siddiqui's wife Aaliya says a lot will be revealed as his niece files harassment case against his brother
Earlier today we came across reports of Nawazuddin Siddiqui's niece filing a sexual harassment case against his brother. She alleged that the actor's brother molested her when she was very young.
Now Nawaz's estranged wife Aaliya has come out and said that this is just a beginning and a lot of shocking facts about the actor's family are yet to come out in public.
Aaliya even accused the actor and his family of suppressing the truth by using power and bribing people. She went on to say that she is not the only one who has been suffering in silence.
Taking to her twitter handle, Aaliya, reacting to the reports of sexual harassment case filed by Nawaz's niece against his brother, wrote, "This is just the beginning. Thanking God for sending so much support already. A lot will be revealed, shocking the world as I am not the only one who suffered in silence. Let's see how much of TRUTH money can buy & who all would they continue to BRIBE (sic)."
You can check her post below:
According to a report in ETimes, Nawaz's niece has filed a sexual harassment complaint against his brother at Jamia police station in Delhi. She stated that the actor's brother used to touch her inappropriately when she was a child. And when she shared her ordeal with her Bade papa (Uncle ), Nawaz but he didn't pay any heed stating that his brother can't do such a thing.
Speaking to ETimes, Nawaz's niece had said, "I have filed a complaint about sexual harassment by my uncle when I was nine years old. My parents were divorced when I was two years old, so I had a stepmother. I was tortured a lot. As a child, I didn't understand thinking it was my uncle, but when I grew up I realized it was a different kind of touch. There was violence too."
Buy Best 3 Ply Combo At Affordable Price!