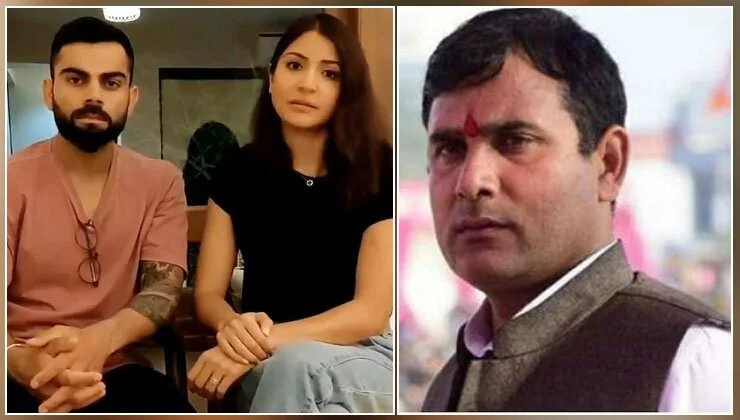 'Paatal Lok': After filing complaint against Anushka Sharma, BJP MLA now wants Virat Kohli to divorce her
Actress Anushka Sharma's latest production 'Paatal Lok' has been garnering praises for all over the nation. However, the show has also been in the headline when Bharatiya Janata Party MLA Nandkishor Gurjar filed a complaint against the actress for using his picture in the show without his permission.
And now the MLA has suggested Virat Kohli to divorce his wife Anushka.
Apart from filing the complaint against the actress, the BJP MLA has also written a letter to Minister of Information and Broadcasting Prakash Javdekar asking to ban the streaming of 'Paatal Lok'. Accusing Anushka of sedition, the MLA has also filed a complaint against the producer under the National Security Act for allegedly causing a communal stir.
But that doesn't end there, the politician, in a conversation with Newsroom Post said, "Virat Kohli desh bhakt hai, desh k liye khele hai. Anushka ko talak de dena chahiye."(Virat is a nationalist and he plays for the country. He should divorce Anushka now). 
You can check out his entire statement below:
Coming back to the web series, 'Paatal Lok', it is a crime-thriller directed by Avinash Arun and Prosit Roy. It is a police-based investigative thriller inspired by the traditional concepts of Svarga, Dharti and Paatal (heaven, earth and the hell), as metaphors for the different classes of India and the four estates.
The producer-actress is yet to react on these legal notices and allegations made on her series.