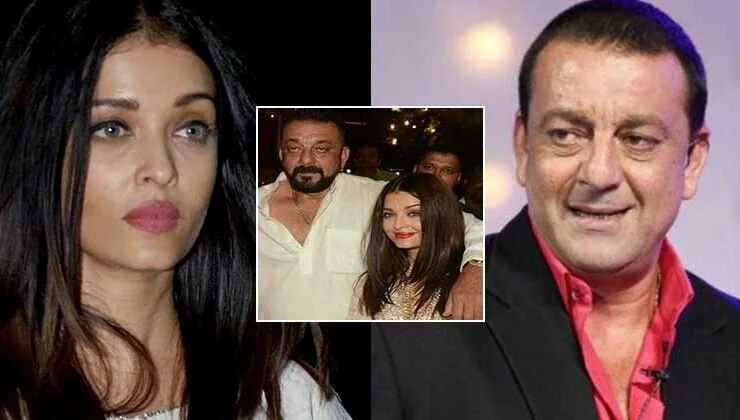 Sanjay Dutt once said Aishwarya Rai Bachchan's 'beautiful side' will disappear once she enters Bollywood, Here's Why?
Former Miss World Aishwarya Rai Bachchan is one of the most beautiful women in the world. The mother of one is an epitome of beauty and grace. But did you know Sanjay Dutt once said that the beauty and innocent side of Aishwarya will disappear when she enters Bollywood? It was during an interview in 1993 Sanjay Dutt said this when he and Aishwarya appeared for a magazine cover.
In an interview with Cineblitz magazine, Sanjay Dutt said, "When you come into this glamour industry, it starts changing you, maturing you – that innocence is lost. That beautiful side which she (Aishwarya) has right now on her face will disappear. Because she has to handle the film world right and that is not easy to do."
Sanjay Dutt also revealed that his sisters liked Aishwarya very much and, they warned him to not woo her and get her phone number when they met. He said, "My sisters warned me before I came for this session. They told me 'Don't you woo her. Don't take her number. Don't send her flowers."
Further talking about his struggles, he said, "It's not just the piling on, it's cut-throat, it's competitive. It's like 'Man I have to look better than that, I've gotta be there.' You know you climb two steps and there will be like 500 people pulling you down five steps. And you become hard. And those beautiful qualities are gone."
Sanjay Dutt and Aishwarya have worked together in two films-'Shabd' and 'Hum Kisise Kum Nahin'.
Buy Amazing Posters Starting @ ₹99/-