This morning, we woke up to the sad demise of the legendary Irrfan Khan who was just 53. After struggling with Neuroendocrine Tumour for 2 years, the actor breathed his last at Kokilaben Ambani Hospital (Mumbai) around 11 am on 29th April 2020.

SpotboyE spoke to, Anil Mehta who had worked with Irrfan in his last film, Angrezi Medium.
The man recalled their film's shoot and spoke about Irrfan's undying spirit.
Here are the excerpts from SpotboyE's with the Cinematographer conversation:

Sorry to bother you, but could you share some memories from the Angrezi Medium shoot with Irrfan?When Irrfan was doing Angrezi Medium, we all knew that he was battling with cancer. But trust me, when he came to Udaipur to kickstart the shoot, we were surprised to see him in such good shape. Unke chehre pe ek shikanj nahi thi. We were amazed by his spirit. And that is probably what kept him going (pauses).

Please continue…I think somewhere during the course of the shoot, he developed a small infection, with all the chemo going into the body. It was like collateral damage.
And then?
But even if he was in pain sometimes on sets, he still put it all behind him and just went to give out his 100 per cent on every scene that he was required for.
Pain in stomach, you mean?
We never got into the details. We used to just talk about work and ek smile hamesha rehta tha unke chehre pe because the film also had a breezy tone to it. 
So for me the refreshing part was to see Irrfan in a light-hearted role, as he had done quite a few serious parts earlier. So ironic that he was going through the worst phase of his life exactly at that time!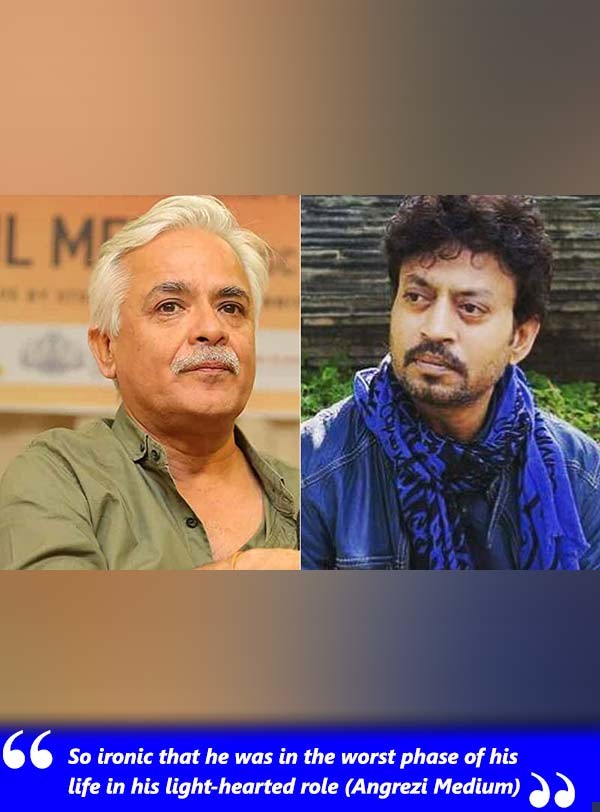 Did he ever speak to you about his treatment in London?
We were in the UK for the second leg of the film, so woh treatment toh tab bhi chal hi raha tha unka. He used to go to the hospital and we used to hear all that. However, I never personally spoke to him about it. But yes, I did speak to his wife Sutapa and she explained to me about his struggle.
What did Sutapa tell you?
She told me about his chemotherapy and how because of the infection which he had developed, he had been put on antibiotics and consequently, they were unable to do some chemo sessions. So sad.
Those are some really tough choices that come up in front of you because of the complications of cancer, and Irrfan was grappling with all that. 
Did you speak to him after his mother passed away?
No, that was too recent. It's not like I had a personal equation with him. He did a small role in Aaja Nachle which I had directed in 2007, though.
Didn't he go abroad post the film Angrezi Medium and then return to India?
Well, actually, we finished shooting for the film in London and he stayed back for a while to get more treatment. He returned to India only after that treatment was over. 
Was the cancer detected very late in his case?
I have no idea about this.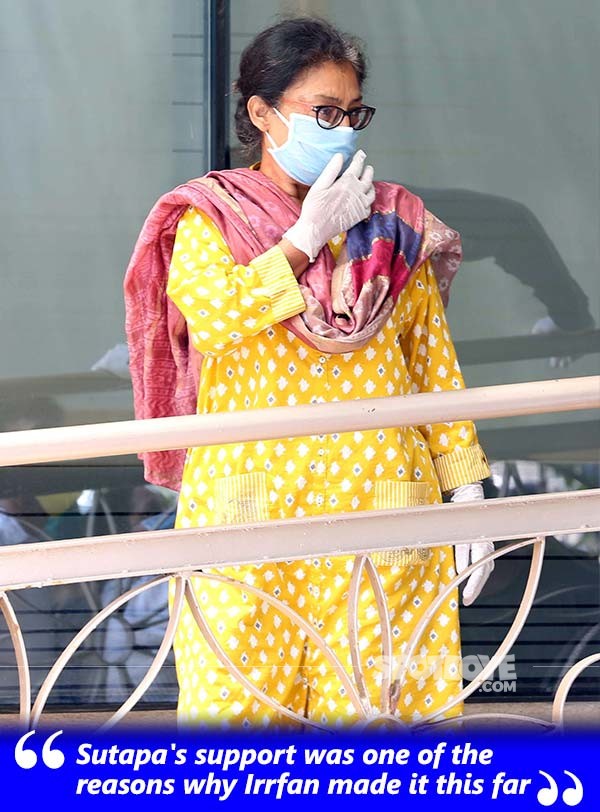 Sutapa stood like a rock beside him…There is no question about that. The fact that Sutapa stood by him through all this, is one of the reasons why he made it this far. Sutapa is a very strong lady.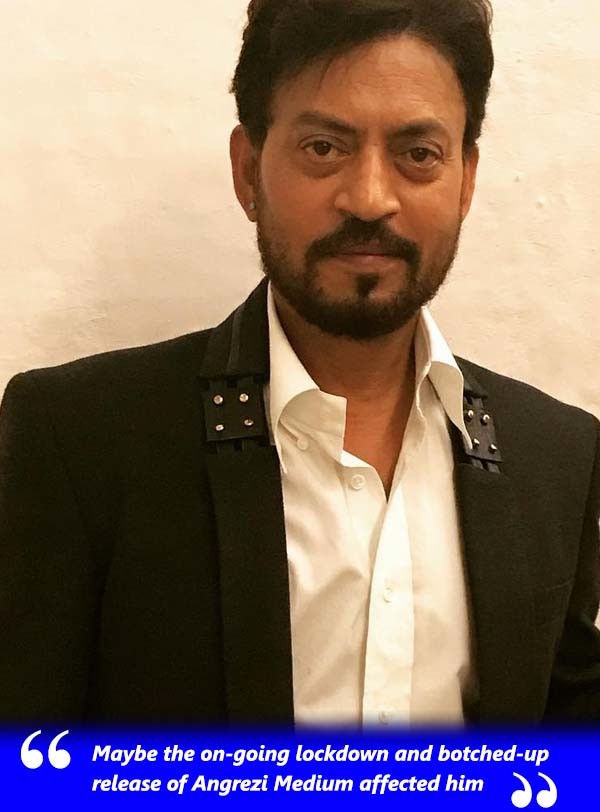 You couldn't go for the last rites?
It's really sad that this happened in these times when we couldn't even go to his house. Maybe this-ongoing lockdown also affected him, not to forget the botched-up release of Angrezi Medium.
Source
Mahela Jayawardene reveals the reason behind Mumbai Indians' successful run in IPL
Categories: Bollywood