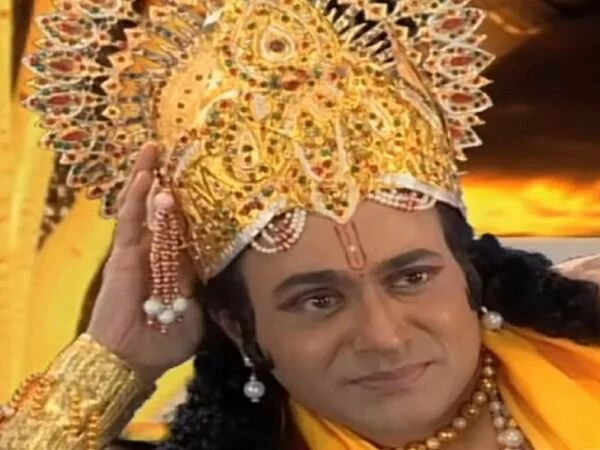 Vishnu Puran serial cast: List of actors who play key roles in BR Chopra's television serial on Doordarshan
The lockdown across India necessitated due to the control measures in place on account of the coronavirus pandemic has virtually locked in the 1.3 billion Indians within the confines of their homes. But the government has been – through flagship channel Doordarshan, India's public service broadcaster, been trying to keep the citizens entertained and informed.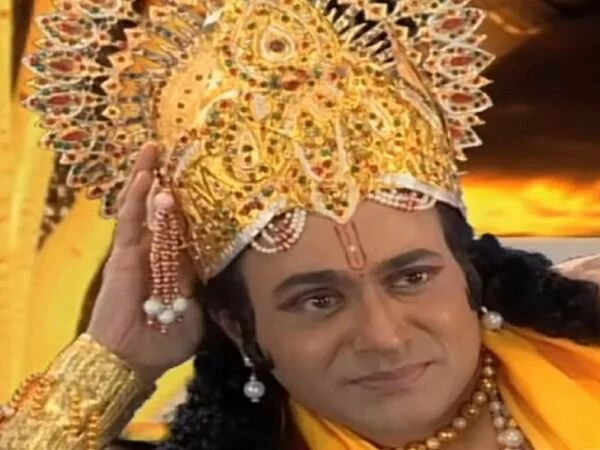 Indian viewers are in for a treat with another serial 'Vishnu Puran' now being beamed into their drawing rooms through Doordarshan – the most widely available terrestrial television channel in India. No sooner has the telecast of BR Chopra's 'Mahabharat' (from 1988) ended on Doordarshan, a new series on Indian Pauranic texts is set to begin. Door Darshan begins the re-airing of Vishnu Puran, a television series (originally telecast in 2000). 
Like the Mahabharat, this series too was produced and directed by BR Chopra. 'Vishnu Puran' is based on the ancient scripture by the same name – Vishnu Purana – which tells of 10 incarnations of Lord Vishnu and other stories that are about Lord Vishnu.
You will get to see Nitish Bharadwaj (who played Lord Krishna in BR Chopra's television adaptation of the Mahabharat) cast as Lord Shri Vishnu and Vaidehi as Goddess Lakshmi. 
Viewers will get to see episodes that show stories from the Dashavataras or 10 reincarnations of Lord Vishnu – the protector of the universe – and related stories.
Here is the list of who plays whom – the cast of characters (roles they play) in Vishnu Puran.

Nitish Bharadwaj as various avatars of Lord Vishnu/Ram/Krishna/Vamana/Parashurama
Vaidehi Amrute as Goddess Lakshmi
Sudhir Dalvi as Lord Bramha
Samar Jai Singh as Lord Shiva
Sandeep Mohan as Lord Indra
Vikrant Chaturvedi as Devarishi Narad Muni
Nimai Bali as Jaya, Hiranyakashipu, Ravana
Mahendra Ghule as Vijaya, Hiranyaksha, Kumbhakarna
Jibraan Khan as Dhruv
Sameer Dharmadhikari as Manu
Rishabh Shukla as Raja Dasharatha
Reena Kapoor as Sita Maiyya
Amit Pachori as Lakshman
Arjun as Rishi Jamadagni
Shalini Kapoor Sagar as Goddess Renuka
Deep Dhillon as Kartavirya Arjuna
Vineeta Thakur as Urmila
Aayush Pandey as Bharat
Alka Kubal as Kaushalya
Dolly Minhas as Kaikeyi
Kamalika Guha Thakurta as Sumitra
Tina Ghai as Manthara
Mona Parekh as Kayadhu
Shashi Sharma as Mandodari
Vinod Kapoor as Vibhishana
Ramna Wadhwan/Rajita Kocchar as Kaikesi
Jiten Lalwani as Virochana
Prem Chand Sharma as Vishalaksh
Siraj Mustafa Khan as Mahabali
Yashodhan Rana as adult Prahlad/Meghnad
Kinshuk Vaidya as Young Prahlad
Deepak Jethi as Kaalketu
Ambika Jk as Gopika
Surendra Pal as Shukracharya
Vindu Dara Singh as Hanuman
Ravi Kishan as Sudhanva
Vishnu Sharma as Vashista
Sudesh Berry as Yudhishthira
Hemant Birje as Bhima
Avinash Wadhawan as Arjuna
Arbaaz Ali Khan as Duryodhana
Narendra Jha as Karna
Tarakesh Chauhan as Bhishma
Amit Behl as Balarama
Pradeep Rawat as Drona
Shruti Ulfat as Draupadi
Shweta Tiwari as Rukmini
Sudha Chandran as Kunti
Deepak Qazir as Shakuni
Bijay Anand as Young Meghnad
Vilas Raj as Maricha
Vishnu Sharma as Vashishta
Sagar Salunkhe/Javed Khan as Vishwamitra