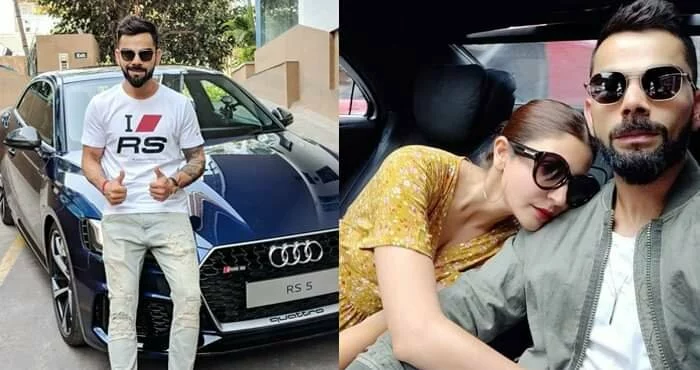 5 Luxury Cars That Are Owned By Virat Kohli And Anushka Sharma
Sharma achieved the rare distinction of working with the three Khans of Bollywood very early in her career. She was lucky to work with Shahrukh Khan in Rab Ne Bana Di Jodi during the initial phases of her career while in the coming years, she delivered two blockbusters with Salman Khan and Aamir Khan namely Sultan and PK, respectively. Besides, Anushka has also featured in many films alongside Ranveer Singh.
Virat led India to the U-19 World Cup in 2008 and then he became the best batsman in the world gradually. As the wise men have said, with more fame comes more money, Virat and Anushka have not only invested properly for their future but they have also fulfilled their desire of owning some luxury cars.
Here is the list of 5 luxury cars that the Indian power couple owns.
Renault Duster
Although the relationship between the duo was not official when Virat Kohli received this car, the 201 Renault Duster would be very close to the heart of the Indian captain because it was his first major accolade in the world of international cricket. Kohli won this car as a reward for his magnificent performances in a series against Sri Lanka during the 2012-13 season.
Audi R8 V10 LMX
It is noteworthy that the luxury car making company, Audi has a very good relationship with Virat Kohli thus, this brand will feature more than once on this elusive list. One of the Audi cars owned by Kohli is the R8 V10 LMX model which has a market price of 3 Crores INR. Some of the marquee features of this car are its 570 HP brake and 5-7 liter engine. The fact that only two people have this model in India further makes the car very special.
Audi Q8 
As mentioned ahead, the company having four rings in its logo marks its second appearance on this countdown and unlike the previous car, Virat Kohli became the first Indian to own this car. The Q8 model is a bit cheaper than the R8 V10 LMX piece but still it has a market price of 1,33 Crores INR. It has a 3 liter petrol Engine with a 340 HP brake.
Continue To Next Page…