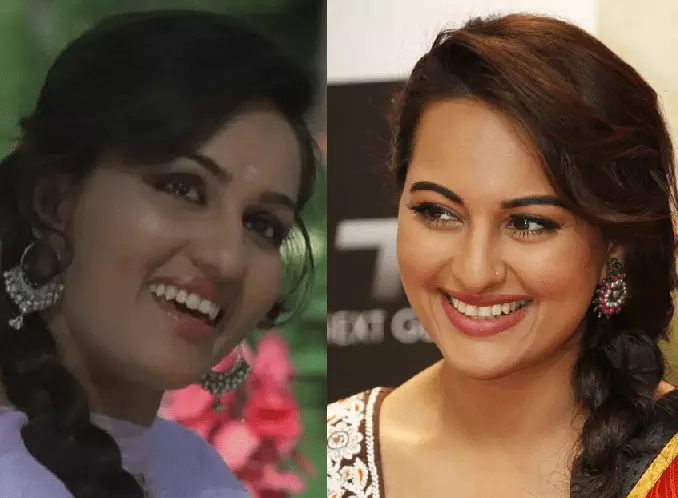 8 Bollywood Celebrities Who Look Alike
It is said that every person has at least one look-alike in the world, if not more. Many claim that each of us has upto 6 person with similar face cut around the world. Here is a list of Bollywood actress who look alike.
Amitabh Bachchan & Sonu Sood
Sonu Sood, made his bollywood debut from the movie Shaheed-E-Azam as Bhagat Singh in 2002. Now, is one of the renowned face of Indian Cinema.


Reena Roy & Sonakshi Sinha
Sonakshi made her bollywood debut in action-drama film Dabangg in 2010.


Salman Khan & Nazeem Khan
In Bajrangi Bhaijaan, Nazeem has performed various roles of Salman Khan. Nazeem has played the role of young Salman in the movie.


Sneha Ullal & Aishwarya Rai
In 2005, Sneha made her bollywood debut from the movie Lucky.
Continue To Next Page…

Buy Best "Mosquito Repellent" In Town At Affordable Price!