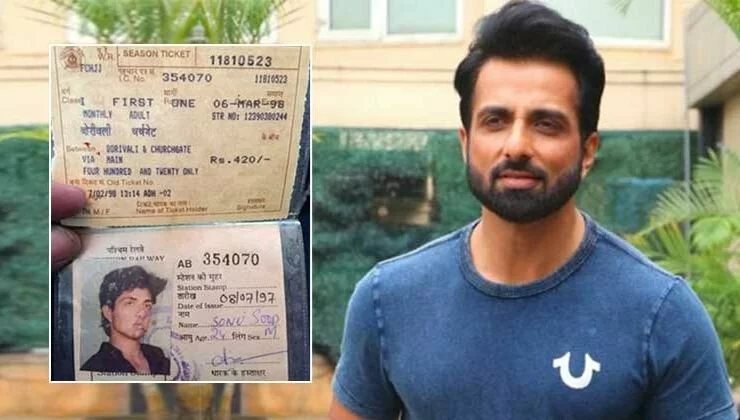 Sonu Sood turns emotional as his old Mumbai local pass surfaces on social media
Sonu Sood is currently the hero for the migrant workers. With his noble act of helping migrants reach home, Sonu has become a hot topic these days and people want to get to know more about him. Sonu had an emotional moment on Twitter recently when he saw the picture of his Mumbai local pass on social media.
A picture of Sonu Sood's Mumbai local pass from the year 1997 has been going viral all over the internet and netizens have been going crazy over it. Someone shared Sonu's pass on Twitter and wrote, "जिसने सच में संघर्ष किया हो उसे दूसरे लोगों की पीड़ा समझ में आती है सोनू सूद कभी ₹420 वाली लोकल का पास लेकर सफर किया करते थे". Sonu's photo on the train pass was worn out. The pass was expiring on March 1998 and also an ID for Western Railways, issued in July 1997, when Sonu Sood was just 24.
Sonu had a heartwarming response to the tweet, he wrote, "Life is a full circle ⭕️"
Another heartbreaking fact about Sonu came to light today that, he does not celebrate his birthday after his mother Saroj Sood passed away.
Meanwhile, the actor is helping out migrants to most of his capabilities. He even helped airlift 177 girls stuck in Kerala due to the nationwide lockdown. Sonu's noble work in the time of the pandemic to help the migrants is absolutely commendable for which we are sure the nation is collectively blessing him.
Buy N-95 Masks & Breathe Clean!