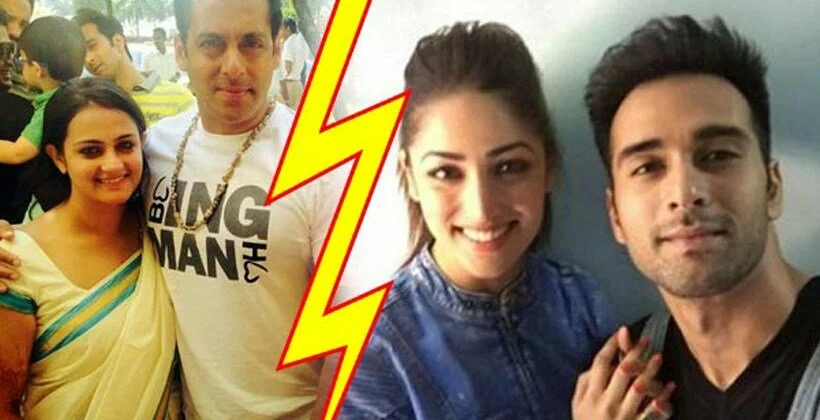 8 Shortest Marriages In Bollywood That You Didn't Know!
Marriages are the bond made in heaven! We have seen in our life that many people got married whether they were in love or arrange. After some times they got separated. Divorce is the another step after marriage. Marriage is all about trust and love bond that make two people together.
Divorce is not only common in Bollywood but also for common people. People love each other, marry and got separated. In this article we ae sharing some of the Bollywood marraiges in which many big celbs got separated after some time. Some popular names like Pulkit Samrat, Mallika Sherawat, Manisha Koirala.
So guys, lets check this Shortest Marriages In Bollywood That You Didn't Know :
Chahat Khanna and Bharat Narsinghani – Chahat Khanna was married to Bharat Narsinghani in December 2006, after dating him for few years. She got divorced after 7 months due to physical abuse.
Kishore Kumar and Yogita Bali – It was Kishore Kumar's third marriage to Yogita Bali. After seeing Yogita's proximity towards Mithun, Kishore Kumar got divorced and married to Leena Chandavarkar. On the other hand, Yogita married to Mithun Chakraborty.
Mallika Sherawat and Karan Singh Gil – Though Mallika Sherawat has never confirmed that she is married but there are few pictures that prove the same. She was married to a pilot Karan Singh Gill but she left him to pursue her career in Bollywood. They married in 2000 and separated in 2001.
Manisha Koirala and Samrat Dahal Manisha Koirala married to a businessman Samrat Dahal in Nepal. After few days she realized that she is not happy with him at all. At once, Manisha goes on to say on Facebook Wall, "my husband is my biggest enemy." Manisha Koirala married to Samrat on June 19, 2010, and got separated with him in 2012.
Mukesh Agarwal and Rekha – Rekha got married to Mukesh Agarwal in 1990. Well, they didn't get separated like others, but unfortunately, Mukesh Agarwal committed suicide in 1991. In a letter, he said that no one has to be blamed for his death!
Continue To Next Page…

Buy Best "Mosquito Repellent" In Town At Affordable Price!