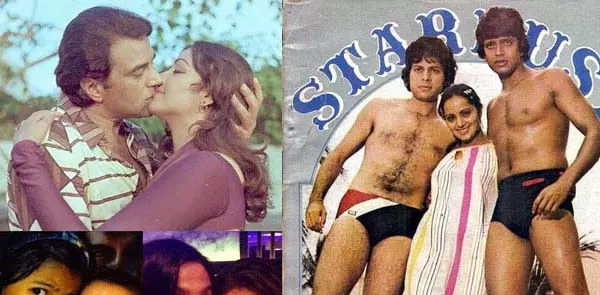 24 Pictures Of Bollywood Actors You May Have Never Seen Before
Anushka Sharma- The B'day Girl.
Aww… look at this cute Birthday girl, did you recognised her? No, She is none other than our sweet and bubbly Sultan actress Anushka Sharma, wow, isn't she looking cute?
Hema Malini- Dharmendra
Dharam Pa-ji and Hema malini's love affair was widely known in the industry. It is even said that Dharmendra married Hema malini without giving divorce to his first wife. Well, whatever the matter may be, we as audience have always cherished the couple onscreen and off screen as well.
Jackie Shroff & Tiger Shroff
Look at the cute face in white tees, Guess who? He is none other than the Bruce-lee of Bollywood, Tiger Shroff. The Heropanti actor got the name and fame in Bollywood in a very short span. Son of Jackie Shroff aka Tiger Shroff successfully step out in B-town. We wish him luck in all his future endeavours.
Continue To Next Page…

Buy Best "Mosquito Repellent" In Town At Affordable Price!