Sunday night witnessed the 'I For India' concert that had the who's who of Bollywood and global celebs participating to raise funds for COVID-19 relief. Megastar Amitabh Bachchan also took part and shared his memories with the Late Rishi Kapoor. From the time he first saw him to the endless conversation, Big B's eyes were wet as he paid tribute to the legend, who now smiles from the heaven.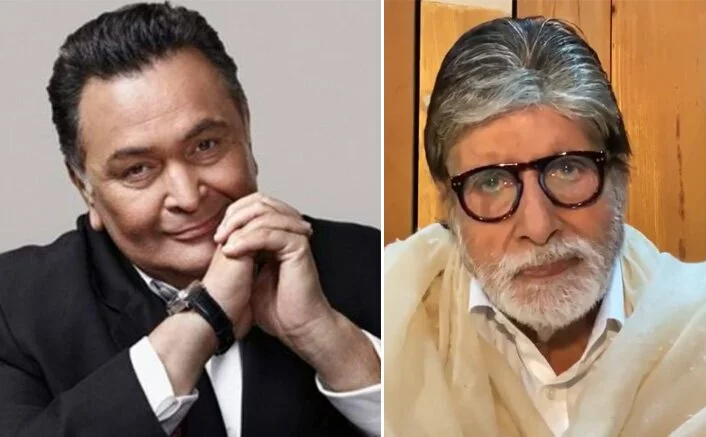 For the uninformed, Amitabh Bachchan and Rishi Kapoor had collaborated for for many movies and one of them was hit comedy and a cult classic, Amar Akbar Anthony. Most recently, they were seen together in 102 Not Out and were loved by the audience. In his part at the I For India concert, Big B recalled how he saw Rishi Kapoor for the first time at Raj Kapoor's residence.
Further talking about seeing him prep at the RK studios, Amitabh Bachchan said, "I would see him more often after, at RK Studios, when he trained as an actor for his film to be made, Bobby – – a diligent enthusiastic youngster, ready to pounce onto every learning that came his way, in that famous large and legendary make up room, of Raj ji at the end of the first floor corridor of make up rooms."
T 3520 – In Memoriam .. pic.twitter.com/zIlVUn3qpg

— Amitabh Bachchan (@SrBachchan) May 3, 2020
Talking about Rishi Kapoor's personality, He said, "When he spoke his lines, you believed every word of it as there was never an alternative, its genuineness was beyond question. Even in the most grave sequences he would discover that comedic spark and we would all just crack up. Not just on set, if you were with him at any formal event , he would find that little distractive light hearted gem to expand on and lighten the situation."
Big B further got emotional and teary-eyed as he reached the phase where the late actor was battling the disease. "During his time of diagnosis and his treatment he never ever lamented his condition .. it was always .. 'see you soon , just a routine visit to the Hospital .. I'll be back shortly. I never visited him in Hospital .. I never wanted to see distress on his smiling cherubic face. But I am certain .. when he went , he must have gone with a gentle smile," he said.
Rishi Kapoor breath his last on April 30, last week in Mumbai. The actor was battling with cancer for over 2 years.
Also Read:
Rishi Kapoor Demise: Neetu Kapoor and Ranbir Kapoor organise prayer meet at home
Categories: Bollywood