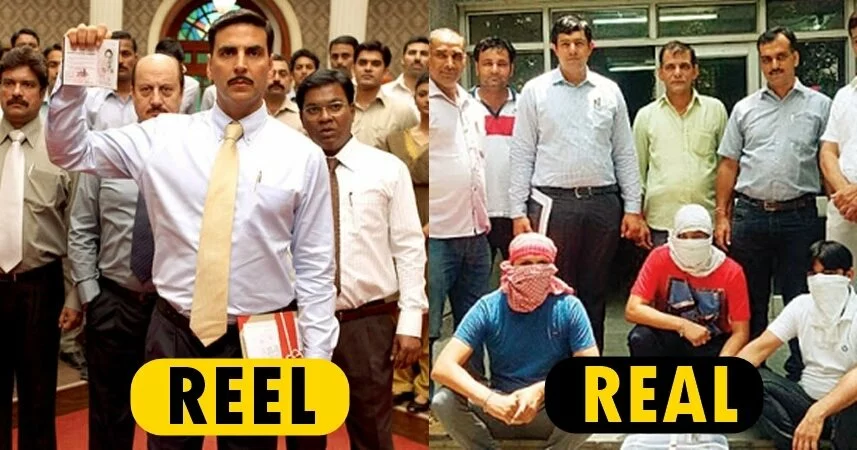 Bollywood Movies That Inspired Crimes In Real Life
HERE ARE SOME BOLLYWOOD MOVIES THAT HAVE INSPIRED PEOPLE TO COMMIT A CRIMES IN REAL LIFE:
1. DARR
In this Bollywood movie, Shahrukh Khan is seen as a one-side lover and to get his love, he tries to kidnap Kiran (movie name) in the film and after watching this movie, many people have tried to relate the character to their real one-side love and tried to kidnap the girl. A similar case was registered in Delhi where a guy tried to kidnap a girl who was working at Snapdeal. He stalked her for about a year and kept note of each and every moment. The police after arresting him said that he was trying to live the same life as the movie Darr.
2. BUNTY AUR BABLI
This Bollywood movie has Abhishek Bachchan and Rani as Bunty & Babli who try to fool people to loot money from them and lived a lavish life with that money. You'd be surprised to know that a lot of couples tried to enact the same loot in real life just trying to copy the on-screen couple to be cool. A couple in Delhi was arrested in 2013 for looting people and then running away. After being asked why were they doing such things, they clearly stated the movie Bunty aur Babli. After bail, they started doing this all over again and the guy was arrested for that, his wife is still missing to date.
3. DRISHYAM
This interesting thriller movie stars Ajay Devgan in the lead character who takes inspiration from the movies and tried to cover up a murder done by her daughter and wife at their residence. The planning was so good, that no one was able to find the murder till the end of the movie. The same incident was tried in Indore, where a politician murdered a girl and tried to hide the murder by burying a dogsbody in his backyard to fool the police. But later the crime was uncovered and the reason for it was an extra-marital affair.
4. SPECIAL 26
Directed by Neeresh Pandey, Special 26 is an iconic film for the fans as well as for the criminals which features Akshay Kumar in the lead role. This movie shows a real-life incident from the year 1987, where the fake CBI officers raid a businessman and took away 35 lakh rupees. After the movie release in 2013, such cases of people becoming fake officials and raiding businessmen became very popular. An example of one such case was registered Mumbai where the raid took place and 21 lakhs were looted.
TURN TO NEXT PAGE