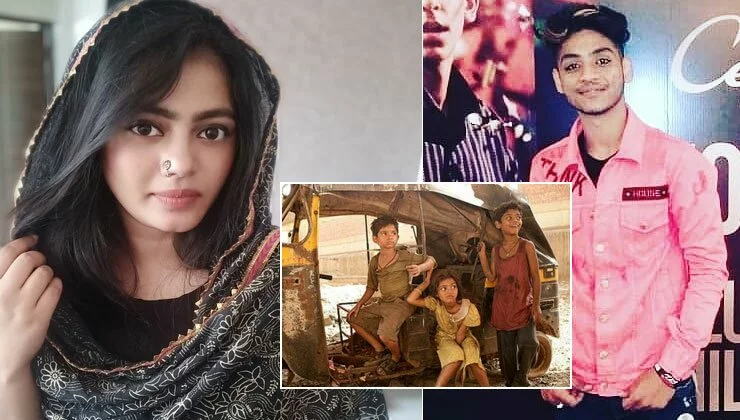 Here's how 'Slumdog Millionaire's child stars Rubina Ali and Azharuddin look like after 12 years
It has been 12 years since the blockbuster 'Slumdog Millionaire' was released. The movie had managed to bag most of the awards that year and it was quite phenomenal. The plot of the movie was quite relatable to the people of India and even overseas as it did very well globally.
The child actors in the movie, Rubina Ali and Azharuddin Mohammed Ismail who played young Latika and Salim were widely applauded for their performances. Both the child actors were selected from a huge group of over 300 slum children to portray their roles in the movie.
It was quite the real-life rags to riches story for Rubina and Azhar as director Danny Boyle and film's producer Christian Colson set up a trust called Jai Ho to provide a better life for the kids and also provide them with homes to stay in under the trust, that would be handed over to them after they turned 18.
Well, here is how the two kids look like after 12 years of 'Slumdog Millionaire'
Here is how 'Slumdog Millionaire's Child Stars look like now
Rubina Ali
Rubina has moved out of her Bandra house reportedly and started living with her mother in Nallasopara. She had mentioned in an interview with Mumbai Mirror that, she wants to sell her Bandra flat where her father lives with her stepmom and their five kids.
But, being the doting daughter she did not want her father to be homeless as he was suffering from TB. In January this year, her father passed away due to tuberculosis. Rubina is currently pursuing her BA degree as well as studying fashion designing.
Azharuddin Mohammed Ismail
A while back Mumbai Mirror had reported that Azhar too sold the Santacruz flat given to him by the trust and moved back into a 10×10 room in a slum in Naupada. Being in the slums all over again did not fit well with him and he then moved to his village with his mother.
Azhar said that he had to sell the house due to financial troubles. His mother also told that Azhar had ended up on the wrong track and stopped studying and started a business that didn't last long. He also had fallen in bad company and started doing drugs.
Well, we hope that things work out well for these kids.