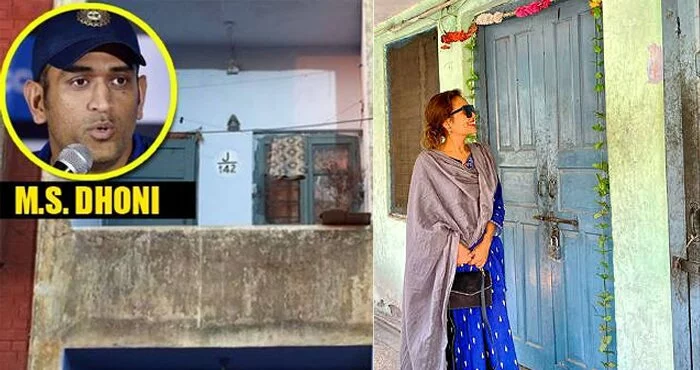 New VS Old Houses Of Famous Indian Celebrities
We are always forever curious to know about the celebs. Be it the actors or cricketers, we have our curiosity a level up. We love knowing about every little thing, including their dirty little secrets. But one such thing that is quite commendable to know is how with hard work they have turned their regular lifestyle into a mighty one. What is even more precious is if they do not shy away from confessing the truths of their past homes and how they worked day and night to the richness right now. Let us take a look at a few of our favorite celeb old and new houses.
Shahrukh Khan
Our reigning Badshah of Bollywood, he is from Delhi and he has always cherished his Delhi memories in all his interviews and public appearances. But things were not so shiny for him at the beginning. He worked his way up over the decades without letting the feeling of being orphaned at a young age obstruct his way to success.
Shahrukh's old home:
From this to the swanky Mannat, he is the real king who is living the regal life. Take a look:
2. Amitabh Bachchan
Speaking of big deals of Bollywood, we cannot forget the living legend, Amitabh Bachchan. Hailing from the small town of Allahabad, Mr. Bachchan has been rather successful in making a prototype of what a Bollywood hero should be like for decades. An era in himself, the "angry young man" still visits his Allahabad home and maintains its foundation. Apart from that, he owns the magnificent Jalsa in Mumbai, where he resides.
Allahabad home:
Jalsa:
3. Ayushmann Khurrana
The Delhi actor known for doing controversial yet hard-hitting roles, Ayushmann has always loved to work in his home town. he fondly speaks about his home where he had spent a major portion of his life. He still makes it a point to be there during festivals or any family get together. At present, he lives in a 4000-square feet space at Windsor Grande. As for the sources, it is said that he pays a hefty amount of 5.50 lacs as monthly rent. Well, zeroes really don't mean a thing sometimes!
Here is a picture of Windsor grande from its poolside:
Continue To Next Page To Read Neha Kakkar and Virat Kohli's Home…