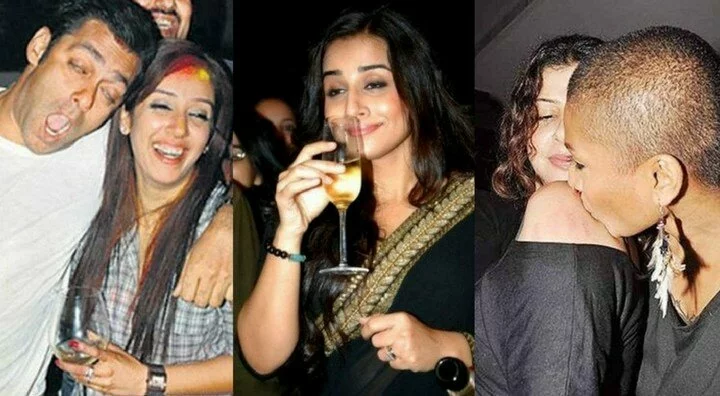 NSFW: Check Inside Photos of Bollywood's Lavish Parties!
Bollywood celebrities lead a luxurious life. They party hard every day. Some of these caught in club, holding a glass of wine or some have seen doing dirty dance after getting drunk. If you've ever wondered what the scenes inside a full-fledged Bollywood party look like, here's all that you ever wanted to witness.
1. Salman Khan
The Dabangg dude somehow always manages to get into problem every time he gulps down liquor.
2. Veena Malik and Ashmit Patel
Bigg Boss fame Veena Malik was seen drinking with ex boyfriend Ashmit Patel.
3. Ameesha Patel
Ameesha pours herself a drink.


4. Vidya Balan
The Dirty Picure babe is always seen in the most traditional avatar but little did we know that she has this naughty and happy-go-lucky-girlie side to her too.
5. Ranveer Singh
Ranveer shaking his booty like a boss. The boy sure knows how to partyyy!
6. Preity Zinta and Vijay Mallya
They seem to be in some deep conversation.
[ads1]

7. Sambhavna Seth and Diandra Soares
Diandra Soares kissing Sambhavna Seth
8. Sonam and Rhea Kapoor
The Kapoors surely knows how to party.


9. Veena Malik and Bobby darling
Veena Malik and Bobby darling getting close and personal
[ads1]
10. Vidya Balan and Ekta Kapoor
It appears that both Ekta and Vidya decided to get naughty with the cameras and here they are biting their fingers in a rather sensuous way and flashing that naughty smile.
Source: Bollywoodpapa