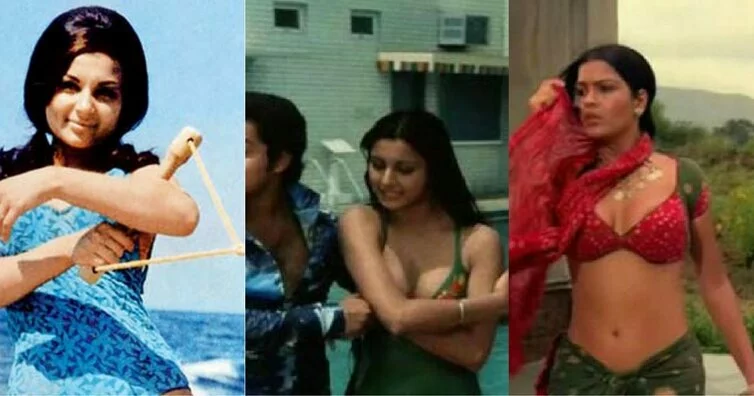 These 70's and 80's Actress Will Make You Fall In Love With Old Bollywood Movies!
Dimple Kapadia was seen in skimpy clothes in the movie and also sported a bikini. She shocked everyone with her nip slip act in the movie 'Sagar' opposite Rishi Kapoor and redefined the term "bold" for future generation.
Mandakini did not hesitate in baring her bosom in front of the camera for the role and was quite bold for those times. Our contemporary actresses are yet to get to that level of skin show.
Helen was the first item girl in Bollywood and was like a breath of fresh air in the Indian film industry. With such graceful dance moves and seductive expressions, she showed how to add masala to a song.
Poonam Dhillon was seen in a swimsuit in her very first movie. She repeated the bikini look in another movie 'Giraftar' and looked quite attractive showing her curves.