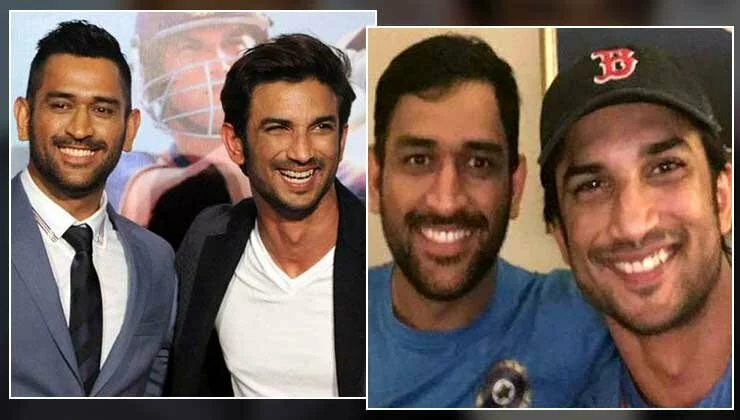 When MS Dhoni lost his cool on Sushant Singh Rajput
Sushant Singh Rajput appeared in the biopic of Indian cricketer Mahendra Singh Dhoni. As a person, Dhoni is a very calm and cool person and we have hardly seen him losing his cool against someone. But Sushant saw him angry for the first time. At one of the events of the movie, Sushant revealed that Dhoni started getting irritated with him when he asked too many questions related to cricket and him.
Sushant said, "For the first time I have seen Dhoni losing his cool. First two to three days I asked him some questions and he answered them calmly. Then he said you ask a lot of questions let me come back. I was just asking him one question in different ways again and again."
Dhoni added, "He (Sushant) used to ask one question repeatedly and if he gets a similar answer then he used to believe that I am being honest and then he used to go to next question."
"It was a bit awkward initially to speak about yourself. After 15 mins you get bored talking about yourself and I was like I need a break, I am going," he added.
Well, it was in a jovial vein. Dhoni and Sushant shared a great bond with each other and the former helped Sushant a lot in getting into the skin of his character in the movie.
'MS Dhoni: The Untold Story' was released in 2016 and Sushant played the titular role. He was raved by the critics and audience for his performance. The movie was the turning point of his career and he paved his way towards success with this movie.