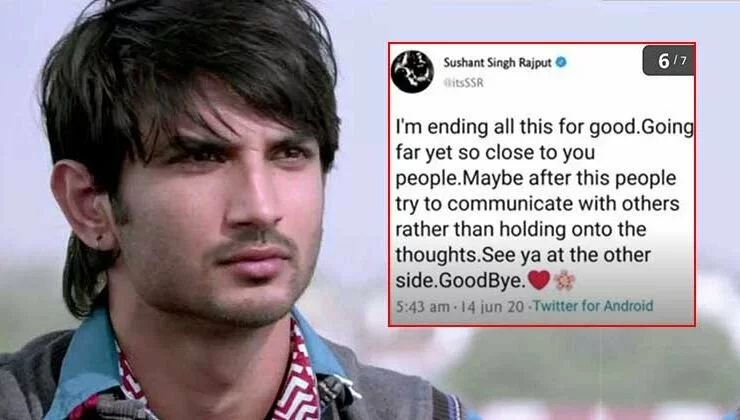 Sushant Singh Rajput's LAST TWEETS start trending online; but are they even real? Find out here!
Sushant Singh Rajput left a huge void in Bollywood as he passed away on June 14. The actor committed suicide at his Bandra residence as he hung himself from the ceiling. It was confirmed by the police that Sushant did not leave a suicide note behind. But, netizens have dug out tweets that seem to be from Sushant's handle and they have been doing the rounds of social media since this afternoon.
There are three tweets in total. One tweet read, "We men are not asked about our health, our mental state, our lives, our thoughts. We are not treated that way. I know I have been through a lot lately. I have been tired of trying so hard. It's been a long journey with you people. I don't know why I'm tweeting this.. (sic)."
The other tweet read, "I have fought back hard with life. I will be deleting these tweets in a while so just some of you know that I'm done with mediocre success. I don't want fame anymore. Its all so peaceful yet so disturbing to handle (sic)."
The last tweet reads, "I'm ending all this for good. Going far yet so close to you people. Maybe after this people try to communicate with others rather than holding onto the thoughts. See ya at the other side. Goodbye (sic)."
Netizens have been going crazy over them and expressing their heartbreak. One person's tweet read, "#sushantsinghrajput last tweet reflects the pain from which he was suffering (sic)." Another fan's tweet read, "If people saw the tweet then why didn't they inform the police or retweeted it.Agar pehle he post kiya hota to aaj wo humare beech hota (sic)." Have a look at the tweets right here:
While these tweets are extremely gut-wrenching. They seem to be fake as reports by India.com claim that Sushant's team has confirmed with them that those screenshots are fake.
Let's wait and watch if there is any official statement released by SSR's family or his team regarding these tweet screenshots.