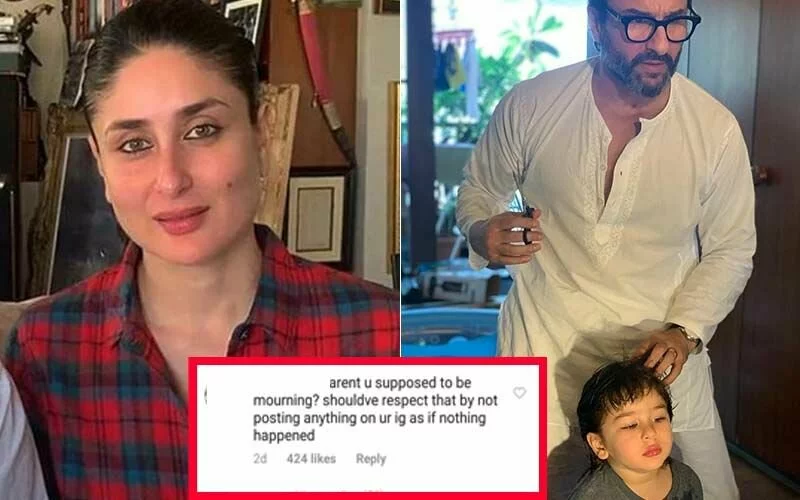 Who We Are To Judge? Trolls Attack Kareena Kapoor Khan For Posting Taimur's Haircut Pic Days After Rishi Kapoor's Death
India mourned the loss of two great actors- Irrfan Khan and Rishi Kapoor in the last two days of April 2020. While the loss was a huge one for the film industry as the two star actors lost their battle to cancer, it was an even bigger loss for their families and we can't even think about the kind of grief they are feeling right now. Rishi Kapoor passed away on April 30, and Kareena Kapoor Khan as being the family, was among those present during his last rites. However, as she shared an adorable picture of Taimur Ali Khan getting a haircut by Saif Ali Khan, the trolls came out to play.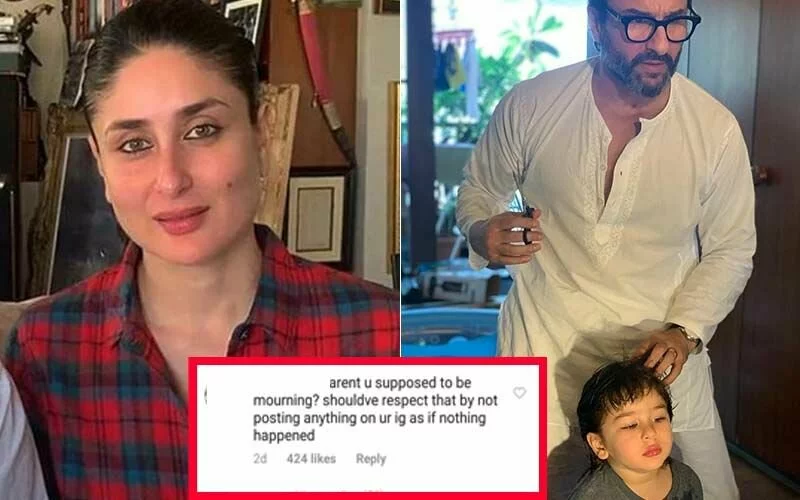 A quick look at the comments will show many trolls attacking Kareena, such as, "Your family had such a big loss just a few days ago. How can u joke even?" or "aren't u supposed to be mourning? Should've respect that by not posting anything on ur ig as if nothing happened." We think these judgmental trolls should learn to live and let live. This is an example of grief shaming, and absolutely no one gets to decide for them the way people deal with having to lose a loved one.

Losing someone from the family can leave a void in their life, and that cannot be filled in a specified number of days. As a human we can sampathize with someone, but no one is allowed to tell people how to grieve, not even the ones who have suffered through a similar loss.

Having said that, Kareena Kapoor Khan paid her respect and bid a heartfelt farewell to her uncle. And if posts on social media are proof of grief as people have been judging her by her posts on social media, she shared several posts and videos remembering him. Even if it was a day, a month or a year, Kareena Kapoor Khan has the right to feel and post what she wants to without being judged by others for doing it and specially her fans or audiences. And not to forget it the Kapoor Family who have taught and talked about the life and show must go on… One such heartfelt post she shared while remembering her uncle Rishi Kapoor
View this post on Instagram
ALso Read: When Neetu Singh Broke Down Talking About Husband's Treatment Says, 'Posted Pics, To Keep The Positivity Going'
Also Read:
Rishi Kapoor Demise: Neetu Kapoor and Ranbir Kapoor organise prayer meet at home