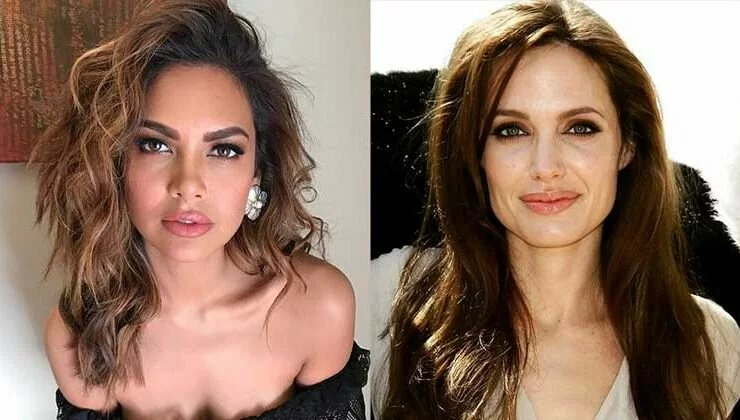 Trolls call Esha Gupta 'Gareebon ki Angelina Jolie'; check out the actress' savage response
Esha Gupta is hands down one of the most stunning actresses we have in Bollywood. More than her films, she is known for her scintillating pictures that she shares on her social media handles. Over the years, Esha has been constantly compared with renowned American actress Angelina Jolie for her looks.
The 'Jannat 2' actress recently opened up about these comparisons and also reacted to trolls calling her 'Gareebon ki Angelina Jolie'. Read on to know what she said.
Esha had no qualms in being compared to Angelina Jolie, after all, she is one of the hottest women in the world. However when trolls called her 'Gareebon ki Angelina Jolie', these comparisons turned out to be nasty for her.
Speaking about these comparisons, Esha told Bollywoodlife, "She's (Jolie) one of the hottest women (emphatically). You know what annoys me, well…not anymore, but what used to annoy me was when people would be nasty earlier, and would love to troll…now they've become less bitter. However, people would call me, 'Oh…gareebon ki Angelina Jolie (the poor man's Angelina Jolie).' And, I used to say, 'Yeah, but you're calling yourself gareeb (poor) there.' I'm not saying that I did not ask to look like this, it's my parents' production and I look like this."
Interestingly, Esha herself has noticed the similarities when she comes across a collage of her and Jolie's pic. Commenting on the same share told the Entertainment portal, "Well, I may have seen it a couple of times when people do that collage with two posters. So, at that time, the pictures they actually picked up, even I was like, 'Okay maybe.' Also, for me, I've always felt that I look like my mother. But, when people say it, and like I said, when they put the pictures together, then I'm like, 'Yeah, maybe!'"
Well, whether Esha feels it or not but from some angles she does resembles Angelina. Don't you guys agree?
On the work front, the actress currently features in ZEE5 web-series 'RejctX'.
Buy Amazing Posters @ 99/-
Source