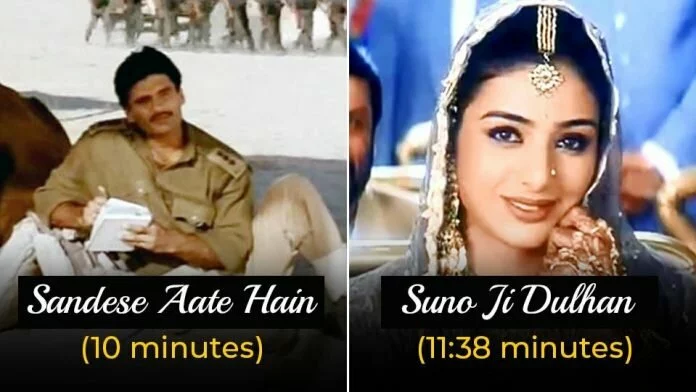 11 Longest Songs In Bollywood Movies
In that era, Bollywood songs used to be long but this special song of Waheeda Rahman is 8.28 minutes long.
5. Kabootar Ja Ja Ja – 8:24 minutes 
As stated earlier, Suraj Barjayta is more an album maker than a filmmaker. He used a long song sequence to plot the story and its characters.
For instance, the love blossom scene from the movie 'Maine Pyaar Kiya' is 8:24 minutes long. The song was Kabootar Ja Ja Ja which becomes the evergreen hit song in Bollywood.
6. Antakshari – Maine Pyar Kiya 9:08 minutes 
Another entry of Suraj Barjatya and the second entry of the same movie, 'Maine Pyar Kiya'. The whole sequence was the setup of Antakshari created with the popular Hindi songs.
You can see the whole family singing songs for the wholesome of 9:08 minutes screen time. Even when all the Antakshari songs are old songs, it is very delightful to watch them.
COntinue To Next Page For More…
Buy Best "Mosquito Repellent" In Town At Affordable Price!