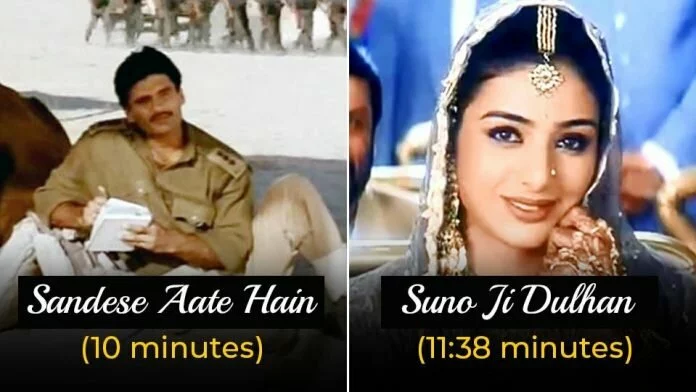 11 Longest Songs In Bollywood Movies
Check out the list of these long songs in Bollywood movie with a reason why it was created this way.
1. Ab Tumhare Hawale Watan Saathiyo Title Song – 15 minutes 
Ab Tumhare Hawale Watan Saathiyo is the longes son in Bollywood with its 15 minutes of run time. The whole song was shot in bits and pieces with all different actors of the movie.
The song is filled with positive vibes for soldiers and inspires you to show patriotism.
2. Soni Soni Ankhiyon Wali – 9:12 minutes 
Yash Raj Films is famous for its heart whelming music, and similar was seen in the Shah Rukh Khan starrer 'Mohabbatein'. For the record, all the songs of Mohabbatein are longer than usual.
However, the Holi song 'Soni Soni Ankhiyon Wali' was the longest of all with the run time of 9.12 minutes.
COntinue To Next Page For More…
Buy Best "Mosquito Repellent" In Town At Affordable Price!