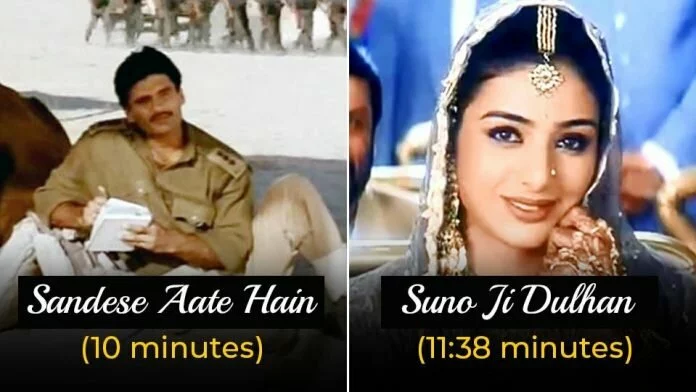 11 Longest Songs In Bollywood Movies
3. Suno Ji Dulhan – 11:38 minutes 
The movies of Suraj Barjatya are melodious because the director is famous for adding some stories in the music album. There's a proof of how Suraj Barjatya hooks you in his directorial movies.
The technique is simple as he uses a long song sequence to continue the story arc. You have doubt then watch the movie Hum Sath Sath Hai, especially the song Suno Ji Dulhan that briefs characters in the movie.
4. Piya Tose Naina Laage Re – 8:28 minutes 
One of the best movies in Bollywood cinema that has set milestones was Dev Anand and Waheeda Rahman starrer Guide. The movie was based on the novel of R. K. Narayan by the same name.
COntinue To Next Page For More…
Buy Best "Mosquito Repellent" In Town At Affordable Price!