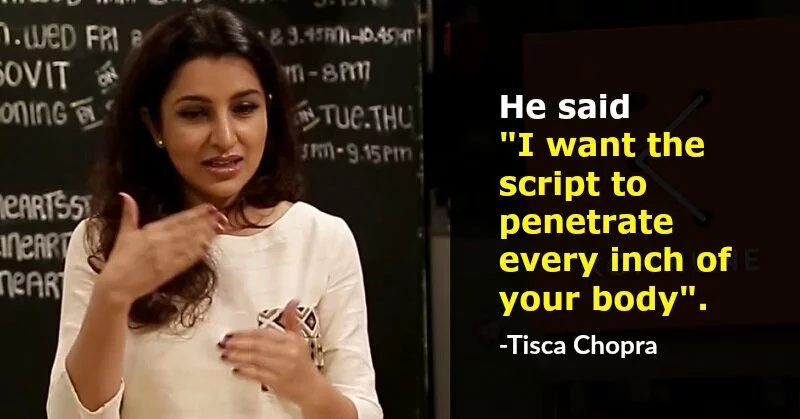 15 Celebrities Who Are Victim Of Casting Couch, The Dark Side Of Bollywood
8. Maushmi Udeshi
The actress candid about her experiences in B-town: "Unless you are born with a silver spoon in your mouth and belong to one of those powerful star families which have a great influence on Bollywood, people tend to take you for granted".


9. Preeti Jain
The infamous casting couch scandal in B-town is the Preeti Jain's case which created massive controversy by putting allegations on the famous director Madhur Bhandarkar. The case was finally closed in 2012 when the Supreme Court acquitted Bhandarkar from the case.


10. Sameera Reddy
Revealing about casting couch the prominent actress said, "It takes two hands to clap. Nobody is a victim. We are all just players".


11. Priyanshu Chatterjee
The Tum Bin actor disclosed, "I was asked for a sexual favour by this man who promised me a film in return. But I didn't believe him, and was right in doing so since the film wasn't made".


12. Mamta Kulkarni
The beautiful actress Mamta Kulkarni hurled Rajkumar Santoshi with casting couch allegations during the shooting of China Gate.


13. Suchitra Krishnamurthy
The "Kabhi Haan Kabhi Naa" actress also openly spoke about casting couch incident and said that some of the incidents never get light because of the lack of evidence.


14. Sambhavna Seth
The Bhojpuri actress also revealed that whether male or female nobody is spared here from the issue of the casting couch regarding Bollywood and film industry.


15. Payal Rohatgi
Payal Rohatgi also accused movie director Dibaker Banerjee by stating that once he offered her to be part of the movie by delivering him some pleasure but Payal simply refused the offer.