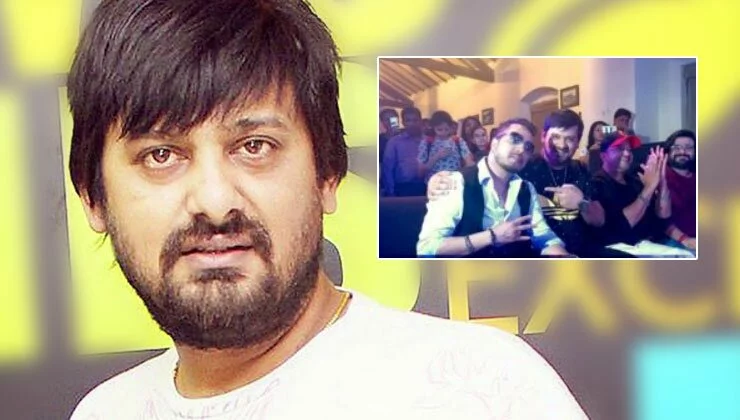 Wajid Khan's last voice note to Mika Singh will leave you teary-eyed
Music composer Wajid Khan took his last breath on June 1 after battling with kidney-related issues. He was 42 at the time of death. Wajid's brother Sajid Khan told PTI, "He died of cardiac arrest." He also confirmed that his brother had tested positive for Covid-19. Now, the last voice message that was sent to Mika Singh by Wajid has been doing the rounds. In the voice note, Wajid was heard thanking Mika for his message asking about his health.
In the voice note shared by PeepingMoon.com on their YouTube channel, the composer is saying Mika that he has undergone a surgery and is recovering. He was repetitively asking Mika to pray for his speedy recovery and was saying as soon as he gets well, he will resume work. He thanked Mika for his love, concern and support. He was asking Mika, again and again, to pray for him. "Bas dua mein yaad rakho mere Bhai" were his last words.
You can hear the audio here.
Apart from composing music for movies, Wajid Khan also did playback singing for Salman Khan and Akshay Kumar. His songs like 'Mera He Jalwa', 'Fevicol Se' and 'Chinta Tha Chita Chita' are some of the chartbusters.
From Amitabh Bachchan, Priyanka Chopra, Varun Dhawan to Karan Johar, everyone has mourned the death of Wajid Khan. It is indeed a great loss for the entire music industry.
May his soul rest in peace.
Buy N-95 Masks & Breathe Clean!