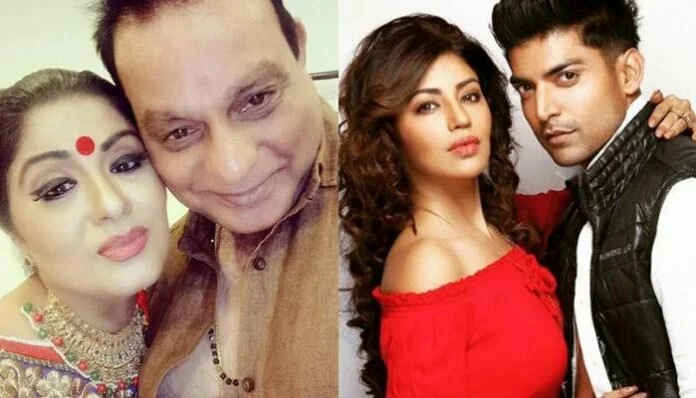 Celebrity Couples Who Ran Away To Marry Their Love Partners
Bollywood is flush with love & romance. Not only in reel life but in real life too! And, one thing that has always kept audiences on their toes is the love affairs of the tinsel town stars. Falling in love is something different but being committed and taking vows with your loved one is something more important. It is truly said that "True love is not only felt, but it's also visible to the naked eye".
Though love marriages still do not enjoy the same respect and position in the society as arranged marriages but, love is something that can make anyone overstep a boundary to be with that special one!!! But, amidst all the love and breakups story happening these days, there are some celebrities in Bollywood who despite being opposed by their family and facing rough conditions stayed together and finally got hitched for life.
So, have a look at these couples who eloped to get married:
Shammi Kapoor and Geeta Bali
Shammi Kapoor fell in love with Geeta Bali on the sets of the film "Rangeen Raatein". It was after a four-month-long pursual that she agreed to be his wife. As the actress was a year older than Shammi, he was quite skeptical about his family's reaction to this match. Fearing the parental opposition, the two eloped and got married at Mumbai's Banganga temple with producer-director Hari Walia as a witness. However, Geeta later succumbed to smallpox in 1965.
2. Aamir Khan and Reena Dutta
Aamir Khan has romanced innumerable heroines on-reel, but in real life, he fell for two women – Reena Dutta and Kiran Rao. Even before his debut in Qayamat Se Qayamat Tak, Aamir was already in love with Reena, and the two stuck by each other for almost 16 years before calling it quits. Not many of us might know the fact that Reena and Aamir Khan were childhood friends and used to live opposite to each other. Slowly, Aamir and Reena's friendship turned into love and he decided to propose her when he turned 21. In fact, he was so madly in love with her that he wrote a love letter for her with his blood, to which Reena insisted not to repeat the act in the future again. Also, the duo faced strong opposition from their families because of Reena being a Hindu and Amir being Muslim but the two didn't bow down to their families and got hitched on 18 April 1986.
Continue TO Next Page…