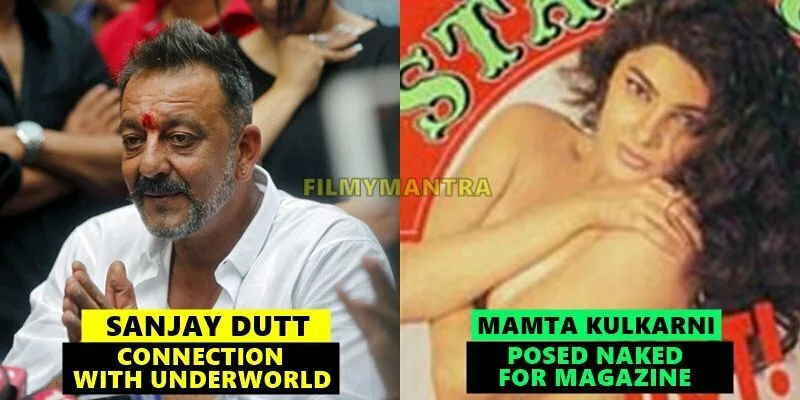 7 Bollywood Celebs Destroyed Their Career In A Span Of One Day With Just One Mistake, Saddening!
It takes a life time to be known as a successful person but a moment is enough to destroy it. Here presenting the list of celebs who destroyed their career in a span of one day.
1. Monica Bedi
Saraswatichandra vamp Monica Bedi had an affair with Abu Salem. Abu Salem is one name involved in 1993 bomb blasts case. Though affair with Abu Salem gave Monica chance to get into Bollywood but also destroyed her career at same time. She was arrested with her boyfriend Abu Salem as they were trying to leave the country through illegal means.
2. Mandakini

Mandakini is best known for her role in 1985 film Ram Teri Ganga Maili. In the year 1994, Mandakini's picture with under world don Dawood Ibrahim went viral in media. Later it was revealed that Dawood pressurized Rishi kapoor to cast Mandakini in his film and also that Mandakini was Dawood's mistress. And because of these controversies her career suffered and as a result he decided to quit. Her last movies was Zordaar in 1996 and after that lived in Mumbai with her husband and children.
3. Parveen Babi
Parveen Babi was one of the most glamours actress of 90's. She decided to call a quit to films after she slipped into depression. In the year 2005 she was found dead in her apartment. The actual reason of her death is still a mystery.
4. Sanjay Dutt

Sanjay Dutt has done over hundreds of films but one accusation of having connection with under world has ruined all his reputation. He keep tending on news and social media for going back jail or coming out jail on payroll to complete the film.
[ads1]

Continue To Next Page…

Buy Best "Mosquito Repellent" In Town At Affordable Price!