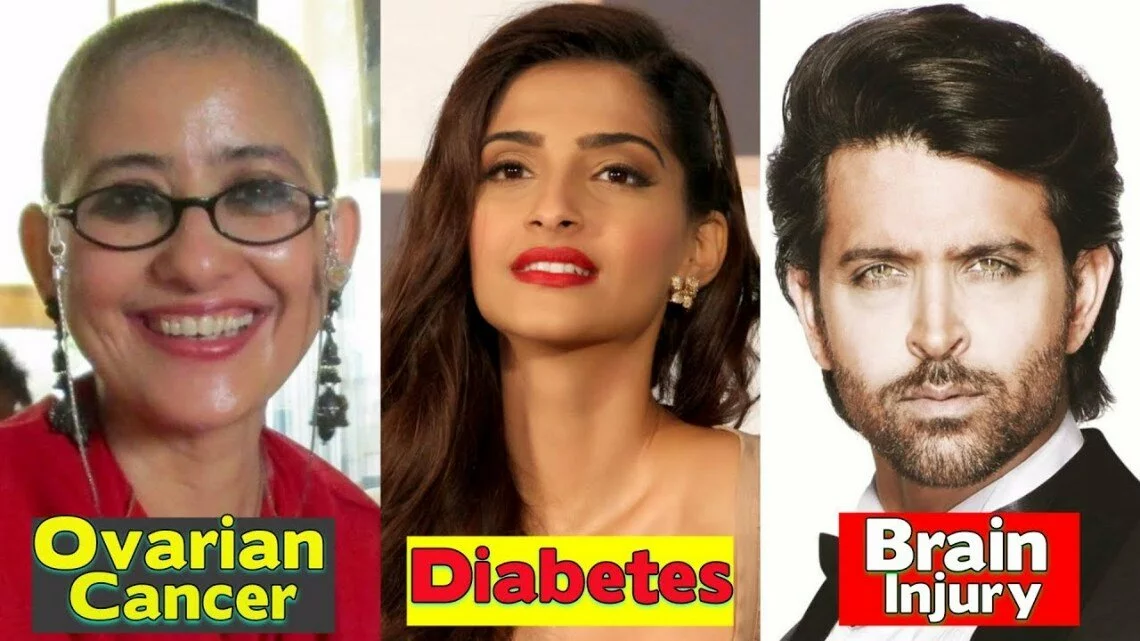 10 Bollywood Celebrities Who Suffered Serious and Deadly Diseases
Health is the most important aspect of our lives. But sometimes it is too difficult to manage both health and workload simultaneously. The celebrities, in this regard, do a lot of efforts to stay healthy and fit. There are some Bollywood celebrities who are suffering from serious diseases.
Have a look at the list of top 10 Bollywood celebrities who are battling serious diseases.
1. Manisha Koirala
The beautiful actress Manisha Koirala, who has delivered many hits in her film career was diagnosed with ovarian cancer in 2012. Manisha was 42-years old when she was diagnosed with cancer. She underwent the treatment in New York and ever since her diagnosis, she has been very brave about it. Now she is completely healthy and energetic.
2. Lisa Ray
A famous actress and fashion model of India, Lisa, was diagnosed with a severe form of cancer, named multiple myeloma in 2009. This is a serious health complication that affects plasma cells negatively. She underwent a stem cell transplant that worked in her favour. The timely diagnosis and treatment helped her cure. Now she is living a healthy life.


3. Saif Ali Khan
'Chote Nawaab' of Bollywood Saif Ali Khan, had suffered a minor heart attack in 2007 and had to be rushed to the hospital. He is also suffering from Myocardial Infractions – a hereditary disease. But the proper medication has been of great help.


4. Dharmendra
The Veeru of 'Sholay', Dharmendra, is one of the most talented and successful senior actors of Bollywood. Only few prople knows that the India's most good looking, loved and popular star battled depression for 20 years. Then he started drinking and became alcoholic.


5. Amitabh Bachchan
In 1984, Megastar Amitabh Bachchan was diagnosed with myasthenia gravis, which made him physically and mentally weak and sent him into depression. In 2000, he suffered from TB. The actor revealed to his fans that he was suffering from cirrhosis of the liver, caused by a blood transfusion following a near-fatal accident while shooting for 'Coolie' in 1982.


6. Rajinikanth
South megastar Rajinikanth had suffered from emesis in 2011. This actor was diagnosed with bronchitis and spent some days in ICU. He also went to Singapore for treatment.


Continue To Next Page…

Buy Best "Mosquito Repellent" In Town At Affordable Price!