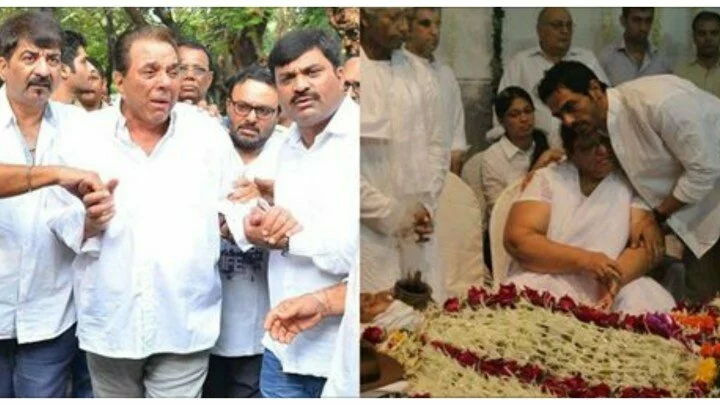 Bollywood Actresses Committed Suicide And Left Everyone In Tears!
Their are some bollywood actresses who committed to suicide but their death is still a mystry. Here is a list of Bollywood personalities who died a mysterious Death.
1. Pratyusha Banerjee (1st April, 2016)
TV actress Pratyusha Banerjee who played role of 'Anandi' in TV series Balika Vadhu found dead at her residence in Mumbai. The actress hanged herself from a fan at her Kandivali residence but was detected and taken to the Kokilaben Ambani Hospital where she succumbed. Former Bigg Boss contestant Ajaz Khan said, "I don't think its suicide. I think it's a planned murder." Police are investigating the probable cause that may have spurred Pratyusha to resort to the extreme step.
2. Divya Bharti (5th April, 1993)
The tragic end of the 19-year old Divya Bharti, who had fallen from the balcony of her fifth floor appartment around midnight on 5th April 1993 still stays as one of the most shocking deaths ever. Whether the actress committed suicide or met an accidental death or it was a murder still remains a mystry.
3. Nafisa Joseph (July 29, 2004)
According to the police, the model/actress hung herself in her two-bedroom flat on the third floor of Rajkamal building on Versova Link Road sometime between 9 pm and 10 pm. But the family members of her are not accepting as a suicide.
4. Jiah Khan (June 3, 2013)
Bollywood actress Jiah Khan also committed suicide by hanging herself at her residence. Her mother Rabia Khan alleged that it was not a suicide, and that it was murder. She blamed actor Aditya Pancholi's son, Sooraj Pancholi, who was Jiah's boyfriend, for her death.
Continue To Next Page…

Buy Best "Mosquito Repellent" In Town At Affordable Price!