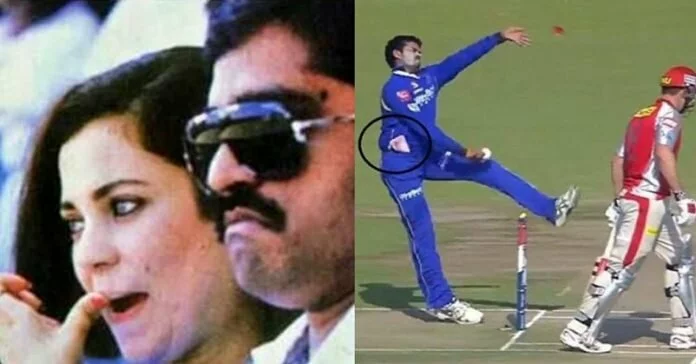 Indian Celebrities Who Destroyed Their Career On Live TV
So here are those Indian celebrities who destroyed their career on live TV!
1. Mandakini
The "Ram Teri Ganga Maili" actress, Mandakini was seen with Dawood Ibrahim in a stadium during a match in the year 1994 and that picture went viral within no time. Later rumors started spreading that Mandakini was Dawood's mistress and he also used to blackmail directors to cast Mandakini in their movie. Due to such rumors her career went down and she then left acting and later married a doctor.
2. Shakti Kapoor
In the year 2005 a sting operation was held on him and it was recorded in a video that Shakti Kapoor was asking for sexual favors from the reporter and this news went so viral that the Film and Television Producers Guild of India banned him for doing so. This news couldn't get proved and the ban against him got lifted.
Also Read: 10 Times Bollywood Film Titles Changed Due To Controversy
3. Vivek Oberoi
Almost everyone knows that when Vivek Oberoi got romantically involved with Aishwarya Rai, things did not go well Salman and Vivek at that time because Salman was still in love with Aishwarya and did not like Vivek's relation with Aishwarya. Once when Salman drunk dialed Vivek for over 42 times in a row, Vivek called for a press meet and told the media about how Salman Khan blackmailed him to leave Aishwarya, but things did not go the way Vivek wanted and the bullet backfired and Vivek's career went down as Salman Khan had more power in his hands than Vivek.
Continue Reading On Next Page..