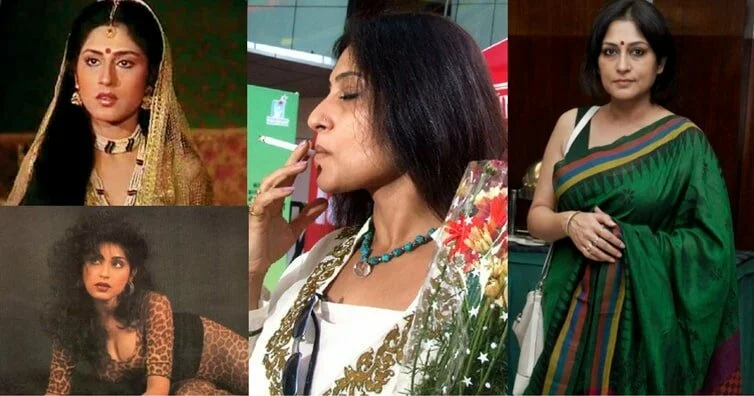 Controversial Life Of Roopa Ganguly Aka Draupadi Of 'Mahabharat'
Life surrounded in controversy..
Roopa stirred a controversy yet again when she appeared in popular TV show "Sach Ka Saamna". She unraveled many aspects of her personal life which shocked the audience to the core. She admitted her addiction to smoking and confessed of having love affairs outside her marriage and also being asked for sexual favours instead of roles in Bollywood.
The worst insult, Roopa Ganguly had said was when she had received a call on her landline, which said that someone had paid Rs.50,000 for a night with her!
She had no plan to become actress..
Famous for her role of Draupadi, Roopa think that she is not a good actress. She was told that they she do not know how she did acting. But that was her true and good try, which proved to be the best for her. According to Roopa, she had no plans to become an actress. It all happened suddenly. However, she worked hard for the role of Draupadi. Roopa has worked with many top directors of the industry.
Also Read:  Do You Know Sania Mirza Is Second Wife Of Pakistani Cricketer Shoaib Malik? Checkout Some Interesting Facts Here
Apart from actor she is a singer and politician too..
Apart from being an actress, Roopa is also a playback singer and politician. She became popular after playing Mahabharat heroine character Draupadi in the hit television series "Mahabharat" and is mostly known for her roles in films like "Padma Nadir Majhi", "Yugant", and "Antarmahal".
She started working in Hindi TV series, with "Karam Apnaa Apnaa", "Love Story", and more recently in "Agle Janam Mohe Bitiya Hi Kijo".
She won the National Film Award for Best Female Playback Singer for rendering her voice in the Bengali film "Abhosheyshey".
She even became a part of ploitics as she joined the Bharatiya Janta Party in 2015.