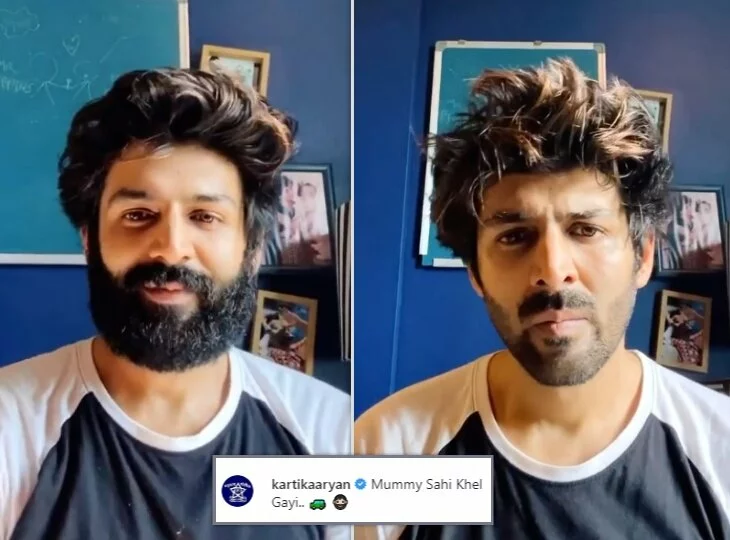 Mother fraudulently clean shaves Kartik Aryan, Angry Karthik says – 'Mummy sahi khel gayi..'
Since the lockdown, Kartik Aryan has been entertaining the fans through funny videos on social media. Kartik Aryan, who has been getting scolded for a long beard at home for many days, has been clean shaved by deception, the credit of which goes to his mother. Karthik has narrated the entire story through a funny video.

Recently, Kartik Aryan shared a video from Instagram account in which his mother asks him for a pot, sari and a car. Kartik considers the car as a beard and takes out a beard in his hands with creativity and hands it to the mother's hands. His mother scolds him and tells him not to shave. Karthik gets very depressed and later trains him. Sharing this, he wrote, 'Mummy has gone right'.
Kartik Aryan had been sharing for several days that his mother scolds him regularly to shave his beard, a few days ago shared a video in which his mother said that if he does not remove his beard, he will not get food. After this, the actor came live and asked his fans for advice on the look. During this live session, actress Deepika Padukone advised her to get shaved.