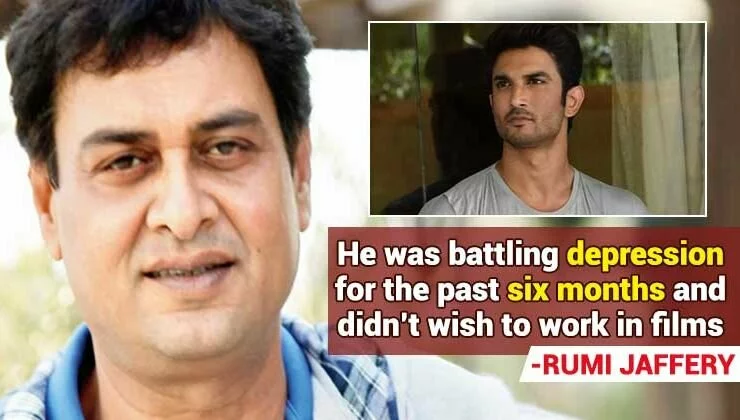 "Sushant Singh Rajput wanted to quit acting," reveals filmmaker Rumi Jaffery
Sushant Singh Rajput's death raised many questions on Bollywood. The debate of 'nepotism', 'bullying' and also 'mental health illness' have taken the front seat. There were also reports that Sushant was in short of works that took a toll on his mental health. Filmmaker Rumi Jaffery has a different story to tell. He told Deccan Chronicle, "I was disturbed by some news channels insinuating that he had no work and was depressed because of that. He was doing my film. A lot of people, who knew that he was visiting my house often, also wanted to work with him, but he had refused even though he was being paid a lot of money. He had enough money and was not short of it at all."
Rumi also said that Sushant had also heard an idea from Lahore filmmaker Sanjay Puran Singh Chauhan (who had earlier planned 'Chanda Mama Door Ke' with him), and Sushant was planning to hear to a script over a video meeting shortly.
In an interview with ABP News, Rumi told that Sushant advised him to make another film on a small scale after the relaxation in lockdown with a unit of 20-25 members. Rumi was thinking of working on a new script after his advice.
Rumi also revealed that Sushant was battling depression for the past six months and told him that he didn't wish to work in films and wanted to quit acting but didn't reveal the reason. He wanted to do farming. Rumi quoted Sushant saying, 'I want to plant one lakh tree across the country and invent new things like a scientist'.