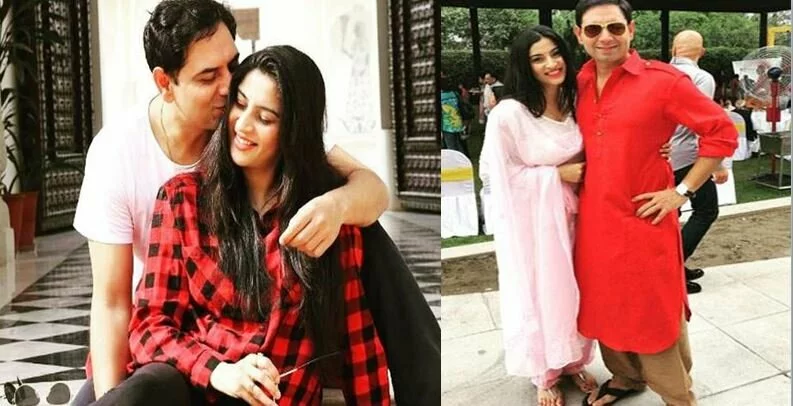 This TV Actor Is In 'Live-In Relationship' With His On-Screen Bhabhi Since 14 Years!
Since 14 years these well-known faces of Kyunki Saas Bhi Kabhi Bahu Thi living under the Live-in relationship which at a time breaks every myth that doesn't support this concept of relationship in Indian Society, where every passing day the Couples believe in parting ways or breaks their marriage due to trust issues. Sahil Mihir Virani and Teesha Gautam Virani aka, Sandeep Baswana and Ashlesha Savant have set a true example of love for those who says that the Relationships needs marriage approval.
The two met on the sets of Kyunki… in 2002 just to fall in love with each other. The surprising thing is not that the Duo is in Live-In Relationship but how they have managed to live longer mutually without any commitment. Aren't they afraid to lose their partner? Aren't they insecure towards each other? Well, the couple has answered every question running in our minds as there are many examples in this Industry of Live-In relationships that have failed later.





Many who were worried about Ashlesha asked her to stay away from Sandeep, but cupid struck them and they fell for each other. In a candid interview with famous tabloid TOI, the actress was quoted as saying, "Since I was a small-town girl, everyone was protective about me and told me to stay away from Sandeep." Recalling the time when the love of his love came to stay with him, Sandeep gushed, "We were good friends and then one day she came home and never left. Even now, there are no promises. Nothing said. We just love being with each other."


When this cutesy couple was asked about their marriage plans, here's what Sandeep said "I come from a very stable, loving family and I've seen my parents very happy after being married for forty years. But at the same time, I have seen bad marriages and fake relationships where there is no point in two people staying together."
Continue To Next Page…

Buy Best "Mosquito Repellent" In Town At Affordable Price!