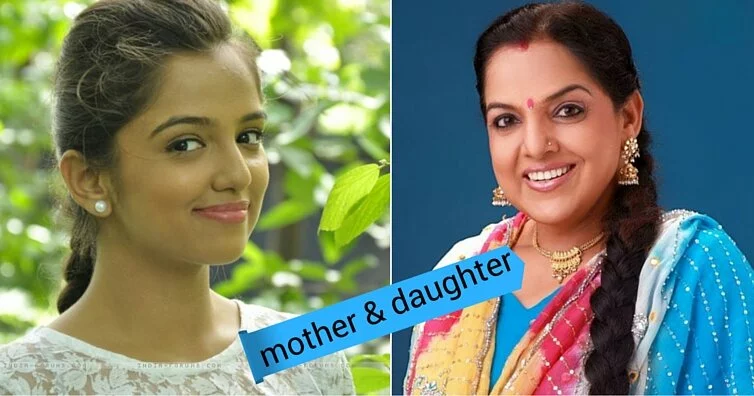 10 Television Celebrities Who Are Family, But You Never Noticed!
Our favourite Television celebrities playing the roles of each other's siblings, relatives, family on screen. However, little do we know that many of them are actually related in real life. Yes, there are many TV celebs in the industry who are from the same family. Just have a look.
Delnaaz, Bakhtiyaar Irani and Tanaaz Irani
Bakhtiyaar Irani is the younger brother of television and film actress Delnaaz Irani. He got married to actress Tanaaz Irani.
 Kulbir Baderson and Ahsaas Channa
Ahsaas Channa is an Indian television and film actress. She is a daughter of Kulbir Baderson who is really popular as an actress.
Drashti Dhami, Jaysheel Dhami and Suhasi Dhami
Jaysheel Dhami is the real brother of Drashti Dhami famous indian television actress of TV serial Madhubala. He got married to actress Suhasi, who played the role of Abha in the show Yahaan Mein Ghar Ghar Kheli.
Riddhi Dogra, Akshay Dogra and Raqesh Vashisth
Riddhi Dogra is married to Raqesh Vashisth who was his co-star from Maryada. She has an elder brother named Akshay Dogra.
Govinda, Krushna Abhishek and Aarti Singh
Krushna belongs to a family of filmy background. He is the nephew of Bollywood actor Govinda and Aarti Singh is Krushna's younger sister.
Continue To Next Page…

Buy Best "Mosquito Repellent" In Town At Affordable Price!