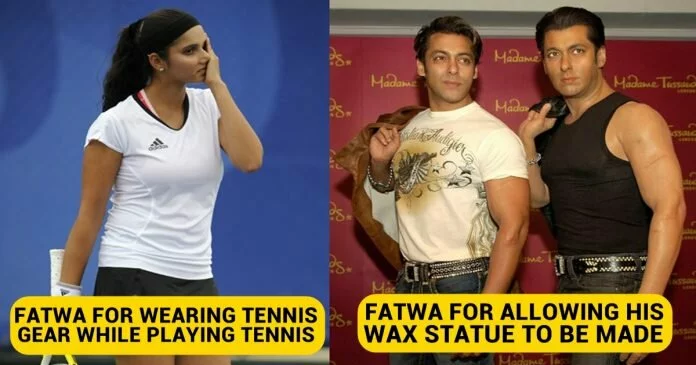 11 Weird Fatwas Which Were Actually Issued!
So, let us know about 11 famous fatwas issued against Indians:
1. Fatwa Against Salman Khan for the time when he allowed Madame Tussaud's gallery in London to make his wax statue. He should have told NO to the officials to create his statue at Madame Tussaud's gallery in London.
2. Fatwa Against Veena Malik for when she was in reality show for searching her spouse and also one for when she posed in minimal clothes.
3. Fatwa Against A.R. Rahman for a film named 'Muhammad: Messenger of God', the fatwa was issued by a Sunni Muslim Group located in Mumbai. Muhammad: A Messenger of God was the first film in the trilogy of Prophet Muhammad's life.
4. Fatwa Against Shah Rukh Khan for his alleged comments and remarks that he made against Islam.
5. Fatwa Against Harivansh Rai Bachchan for Madhushala. It was issued because he used Rubaiyat in the poem, he was praising wine.
6. Fatwa Against Salman Rushdie for his novel 'The Satanic verses' which had depicted a very wrong image of the Prophet Muhammad according to some Muslim groups.
Continue To Next Page…

Buy Best "Mosquito Repellent" In Town At Affordable Price!