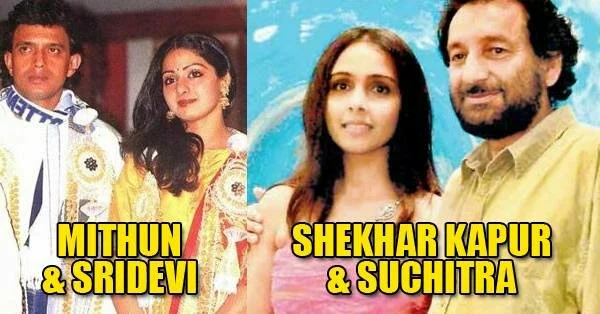 16 Bollywood Couples Who Separated After Living A Happy Married Life
9. Karan Singh Grover & Jennifer Winget
Karan Singh Grover and Jennifer Winget used to be the most loved pair of the TV industry; however, they have called it quit now.

10. Karisma Kapoor & Sunjay Kapur
Actress Karishma Kapoor and businessman Sunjay Kapur have been in news many times for their legal matters but now they have signed the divorce papers. The couple got married in 2003 and separated in 2014.

11. Mahima Chaudhry & Bobby Mukherji
In 2006, actress Mahima Chaudhry got married to Bobby Mukherji, an architect-businessman but later separated and as of now she is living with her daughter Ariana.

12. Manisha Koirala & Samrat Dahal
Actress Manisha Koirala and Samrat Dahal met on Facebook and started dating each other. They got married in 2010 but parted ways in 2012.

13. Mithun Chakraborty & Sridevi
Mithun Chakraborty and Sridevi got married very secretly and very few people know about it. The marriage did not work well and the couple got separated. Mithun accepted his marriage with Sridevi only when few media persons showed him his marriage certificate.

14. Om Puri & Nandita
Actor Om Puri and Nandita Puri got married in 1993 and separated in 2016. Some media reports say that Nandita suffered domestic violence in her marriage.

15. Pooja Bhatt & Manish Makhija
Actress Pooja Bhatt and director Manish Makhija got married in 2003 and called it a quit after 11 years of marriage.

16. Saif Ali Khan & Amrita Singh
Saif Ali Khan was 12 years younger to Amrita Singh when they got married despite the opposition from their families.