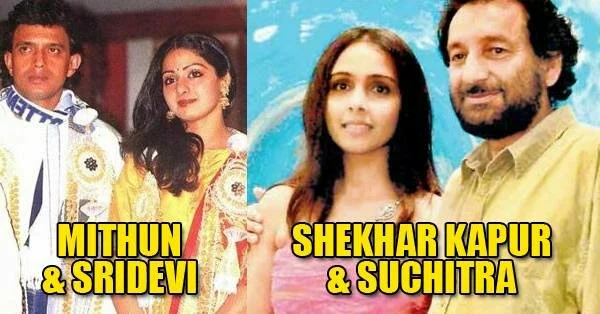 16 Bollywood Couples Who Separated After Living A Happy Married Life
While hook-ups are not taken quite seriously in Bollywood, getting separated after leading a long married life is something which is a serious matter.
Here's A List Of 16 Bollywood Couples Who Called It Quit:
1. Aamir Khan & Reena Dutta
 
Aamir Khan got married to Reena Dutta in 1986 and their marriage lasted for 15 long years.

2. Aditya Chopra & Payal Khanna
Producer Aditya Chopra and Payal Khanna got married in 2001 and divorced in 2009 after Aditya fall in love with actress Rani Mukherjee.
3. Anurag Kashyap & Kalki Koechlin
Anurag Kashyap and Kalki Koechlinfall in love in 2009 while working on the movie Dev D, got married in 2011 and got divorced in 2015.

4. Chitrangada Singh & Jyoti Randhawa
Actress Chitrangada Singh and golfer Jyoti Randhawa filed for divorce last year after 13 years of marriage.

5. Farhan Akhtar & Adhuna
Actor-director-singer Farhan Akhtar got married to Adhuna in 2000 and after spending long 16 years together, they divorced in 2016.

6. Hrithik Roshan & Sussanne Khan
Hrithik Roshan and Sussanne Khan seemed to be the perfect Bollywood couple until 2014 when they divorced after 14 year of marriage.

7. Javed Akhtar & Honey Irani
Javed Akhtar, the famous writer-lyricist got married to Honey Irani in 1972; however, they both separated as actress Shabana Azmi entered Javed's life. The couples have two kids – Farhan Akhtar and Zoya Akhtar.

8. Kamal Hassan & Sarika Thakur
Actor Kamal Hassan and actress Sarika Thakur were married for 16 years from 1988 to 2004 until Kamal got in relationship with Southern actress Gouthami Tadimalla. Shruti Hassan & Akshara Hassan are two daughters of Kamal and Sarika.
Continue To Next Page…

Buy Best "Mosquito Repellent" In Town At Affordable Price!