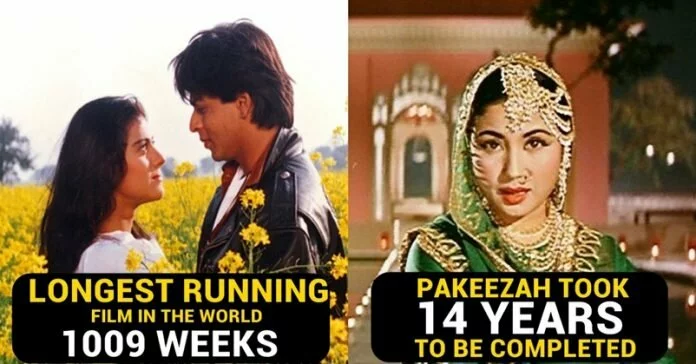 25 Strangest And Amazing Facts About Bollywood Movies That You Should Know!
7. Jagdish Raj was a Indian actor who played the role of inspector in many films. The actor holds the Guinness World Record, but for a strange reasons. He holds the record for being the most type-cast Indian actor in the role of a police officer.
8. 'Ae Malik Tere Bande Hum',  a famous song sung by the legendary singer Lata Mageshkar. The song so popular that it a school in Pakistan adopted it as an anthem.
9. Waheeda Rahman is the only actress who played both the role of a lover and a mother to Amitabh Bachchan. She played Amitabh's mother in the film Trishul (1978) and lover in the film 'Adalat' (1976).
10. Director Vishal Bharadwaj and the actor Shahid Kapoor did not want to be paid a single penny for 'Haider'.
11. In 'Mughal-E-Azam', an epic Indian film which starred Dilip Kumar and Madhubala. During a scene in which the prince Salim returns to the kingdom, actual real pearls were used for the scene and Lata Mangeshkar recorded the iconic song 'Pyaar kiya toh darna kya' in a bathroom.
12. 'Pakeezah' took around 14 years to be completed!
13. 'I am' is the first Bollywood movie which was crowd-sourced through social networking sites.
14. During the shooting of the hit film 'Lagaan', a cricket match was played between the Indian actors and the British actors. The British won the match.
15. There is a scene in the film 'Rang De Basanti' where Sue which is played by Alice Patten looks at the watch of her grandfather. We see that the time displayed in the watch is 7:30. That's exactly the time when freedom fighter and national hero Bhagat Singh was hanged.
16. Balraj Sahni carried a rickshaw on the busy streets of Kolkata for two weeks along with his daughter Shabnam and son Parikshit sitting in it. He even bought a gamcha and wrapped it around his head. He did all this to get into the character for the movie 'Do Bigha Zameen'.
17. The story of 'Gangs of Wasseypur' was written by Zeishan Quadri, who played the character of Definite in the film.
Continue To Next Page To Know More Facts…